Customer Intelligence
Obtain a 360-degree connected view of your customers and prospects. Deliver hyper-personalized digital experiences. Use real-time insights to drive meaningful engagement.
CHALLENGE
In the dark about your customers? 
Customer data is often poor quality, scattered across systems, and difficult to connect. Fragmented data leads to fractured customer experiences and is a barrier to productivity and revenue growth. Quantexa provides a holistic, trusted view of B2C and B2B customers and uncovers hidden patterns that dramatically increase the value of insights.
HOW WE SOLVE IT
Bring the power of context to Customer Intelligence
Get a holistic, trusted view of customers
Connect disparate data from internal systems and external sources to form a 360-degree view of your customers.
See a broader picture of relationships
Interlink distinct entities to see the big picture. Gain deep understanding of relationships such as social connections, households, corporate structures, and supply chains.
Uncover hidden opportunities
Use advanced analytics to trigger real-time insights that enhance customer experience and drive growth.
Tap into trusted data insights
Quantexa's user interface provides a rich visualization layer along with open APIs to allow integration within your existing IT landscape.
THE IMPACT
What we have achieved
50% increase
in customer conversion
90% reduction
in time to identify new prospects
$200+ million
in new revenue
Why Quantexa
We help you uncover growth opportunities

Unique insights enable truly differentiated experiences. Provide your customers with unique moments.
WHERE WE HELP
Explore our Customer Intelligence solutions
Customer 360°
Connect internal and external data to create a holistic, trusted, 360° view of customers and their networks. The foundation for all Customer Intelligence use cases.
Prospect Identification
Generate a prioritized list of high-value customer acquisition opportunities with close connections to your existing customer base.
Cross-sell and Upsell
Identify new cross-sell and upsell opportunities using a holistic view of customer behavior and network insights to provide timely prompts for engagement.
Customer Retention
Use a holistic view and network features to identify customers at risk of attrition and drive proactive engagement to increase retention.
category-leading technology
Our Decision Intelligence Platform
Build a single view of data and create a culture of confidence around critical decision-making that protects, optimizes, and grows your organization.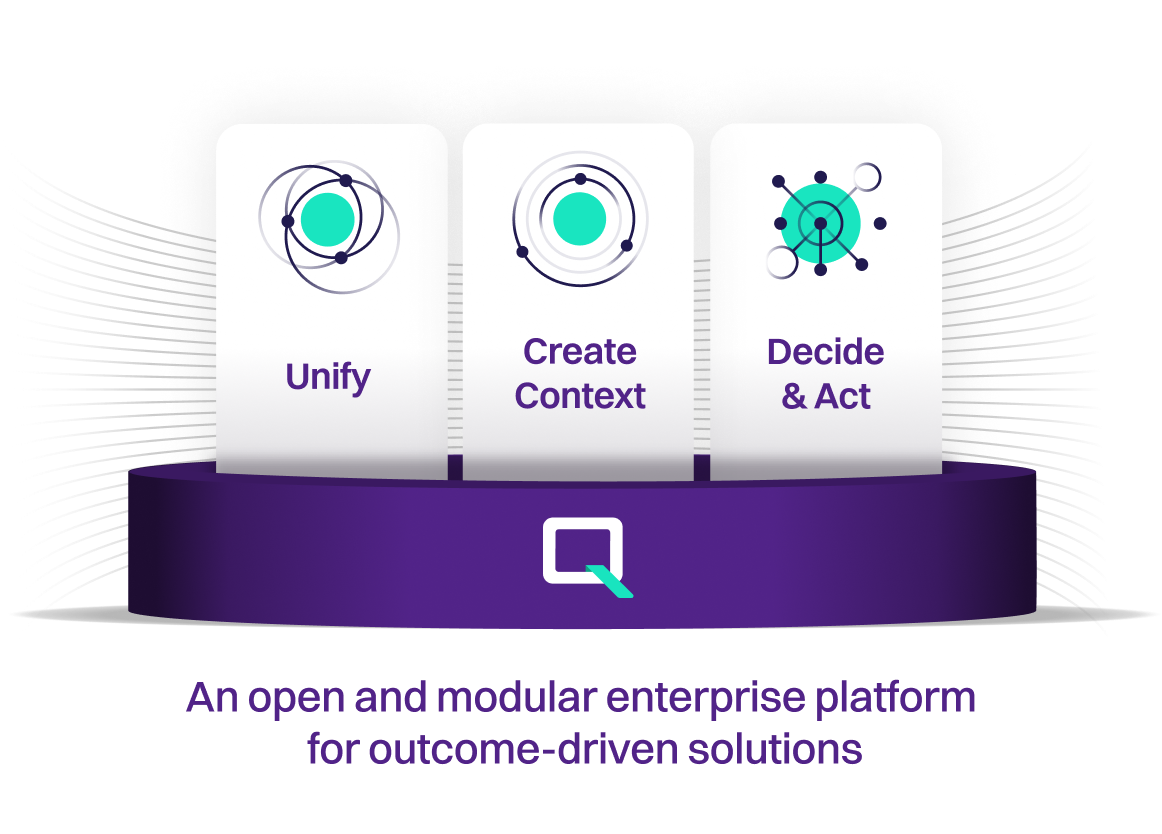 outcome-driven solutions
Decision Intelligence solutions built on our platform
Latest from Quantexa
Loading.
DRIVE INDUSTRY TRANSFORMATION
Speak to an expert
Protect, optimize, and grow your organization with Decision Intelligence. More is possible with the right data in the right context.