Data in Our DNA: Vishal Marria, CEO and Founder
Chatting with Vishal Marria about Quantexa's beginnings and its unstoppable future.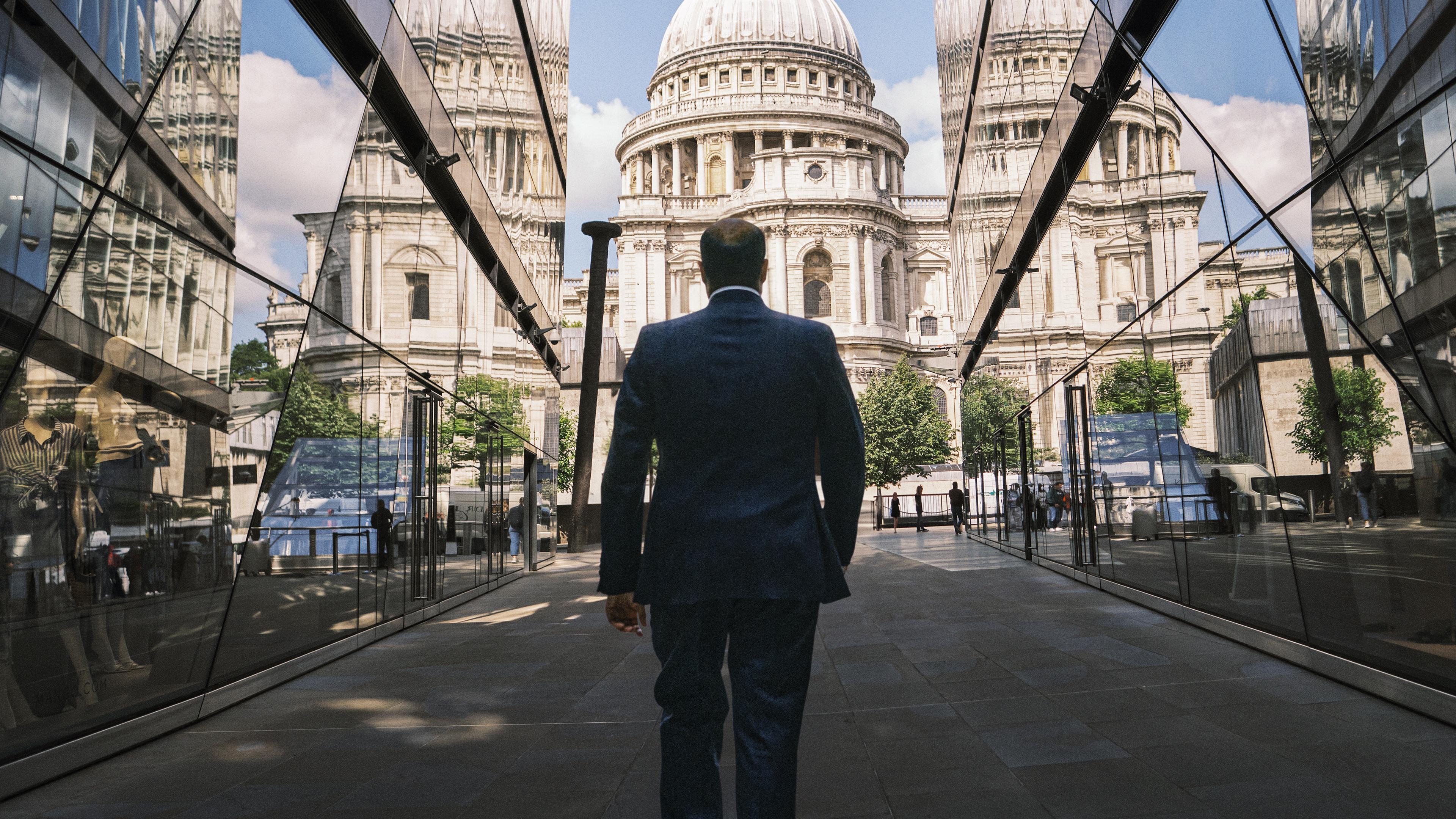 With over 20 years of IT experience, Vishal Marria is a globally recognized leader in decision intelligence. And, as our founder and CEO, he is at the forefront of our mission, sharing that same fiery determination at the heart of every Quantexan.
From working at his parents' cash and carry from age six to building a globally renowned data and analytics software company, his enterprising attitude has a way of seeking out real problems to solve. He can even problem-solve in his sleep. That desire to discover what's possible shapes our unstoppable culture today. We sat down with him about his journey with Q and his vision for the future.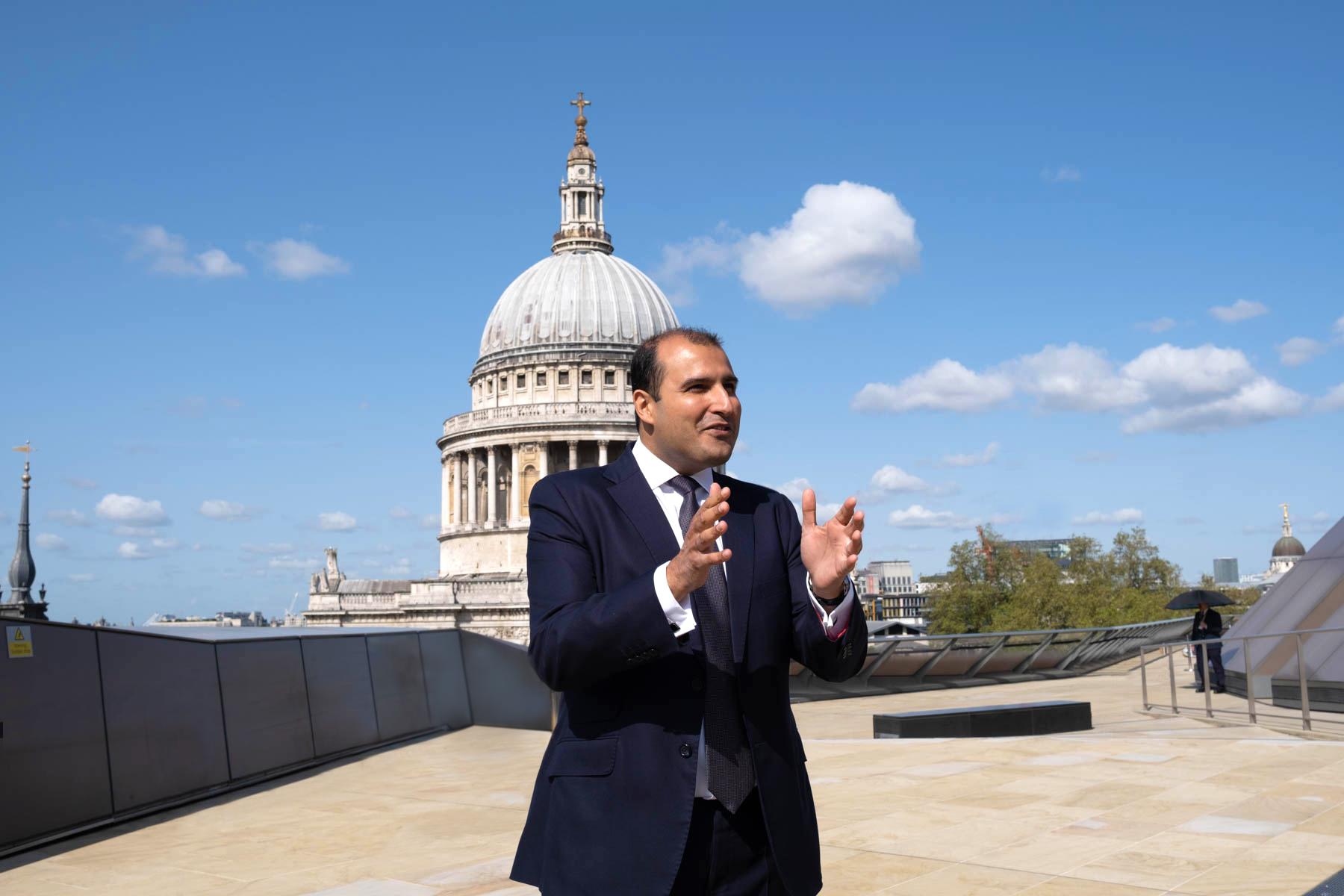 So, Vish. What is the role of Quantexa?
We empower our clients to make better, trusted decisions using data. We've created a unique set of capabilities that allow our clients to stitch disparate data together in a unified, transparent, and scalable fashion. So, they know they're making the best calls at mission-critical moments.
What inspired you to start Quantexa?
I graduated with a first-class degree in Computer Science and a distinction in my master's degree in Information Security. Going into tech and software was inevitable, but I also always wanted to have my own business. After graduating, I spent seven years at Dettica, then a few years at SAS, and finally, a stint at EY.
It was during my time there that the idea for Quantexa was born. During a secondment to HSBC and Deutsche Bank, I saw first-hand how people were trying to determine whether clients were "good" or "bad" by painstakingly stitching data together – manually. And my thought was, is there anyone offering a scalable, transparent, and automated alternative? And no one was doing it.
I happened to meet a salesperson at a conference in Vegas who was selling some mediocre tech but struck me as an amazing entrepreneur – her passion was infectious. It was then that I thought, "Why am I not doing this?" That night, I rang up my wife to say that I wanted to set up my own company. And that was it.
What societal impact does our work have?
I always say, never be a solution looking for a problem. I never think, "Let's build it and people will come." It's the way I'm wired. I've always been close to the market, the problem, and, therefore, the solutions.
We're not just creating tech for fun – what we're doing is impacting society. Quantexa's first challenge was investigating large, complex money-laundering networks. Work that lead to real arrests. We uncovered drug trafficking, human trafficking, wildlife crime, and terrorist activity. In one instance, a large UK bank used Quantexa to take down a gang that was trafficking children. Being a father of three, that hit many nerves.
We're also helping banks to improve costs, interest charges, and customer service ­for the end consumer. And we're now working with governments in everything from border security to tax evasion. In different ways and through different lenses, we are making a material impact on society.
What makes us different from other tech companies?
The absolute focal point for us is our people. Every one of us is a part of creating our culture. It's within all of us. And our culture has evolved as we've grown. From the very start of Q, we always assessed the problem first, then sought out the solution. It's in our DNA. And it's those checks and balances that help us all get key decisions right. We're not a startup, we're a scale-up. Laying the foundations that will set us up for tomorrow and beyond. Many firms are having to make tough decisions around redundancies and so on – something that can affect any sector. But at Quantexa, our robust processes mean that with every step we have taken, we haven't had to take a step back.
We've gone through several unprecedented moments together. And even with the latest economic downturns, we're still growing at over 70% as a business. It's the foundations we've built together that will see us through any future uncertainties.
How did Quantexa obtain its Unicorn status?
AI, machine learning, unstructured data processing, core innovations, graft technologies, and unification of data… the innovation streams we have here are totally unique. The relationships we have with some of the largest organizations on the planet trust Q to solve their mission-critical problems. There is no other company today that can offer that breadth of experience.
But don't take my word for it. Speak to our people, our clients, our partners. They will tell you how great it is to be a Quantexan.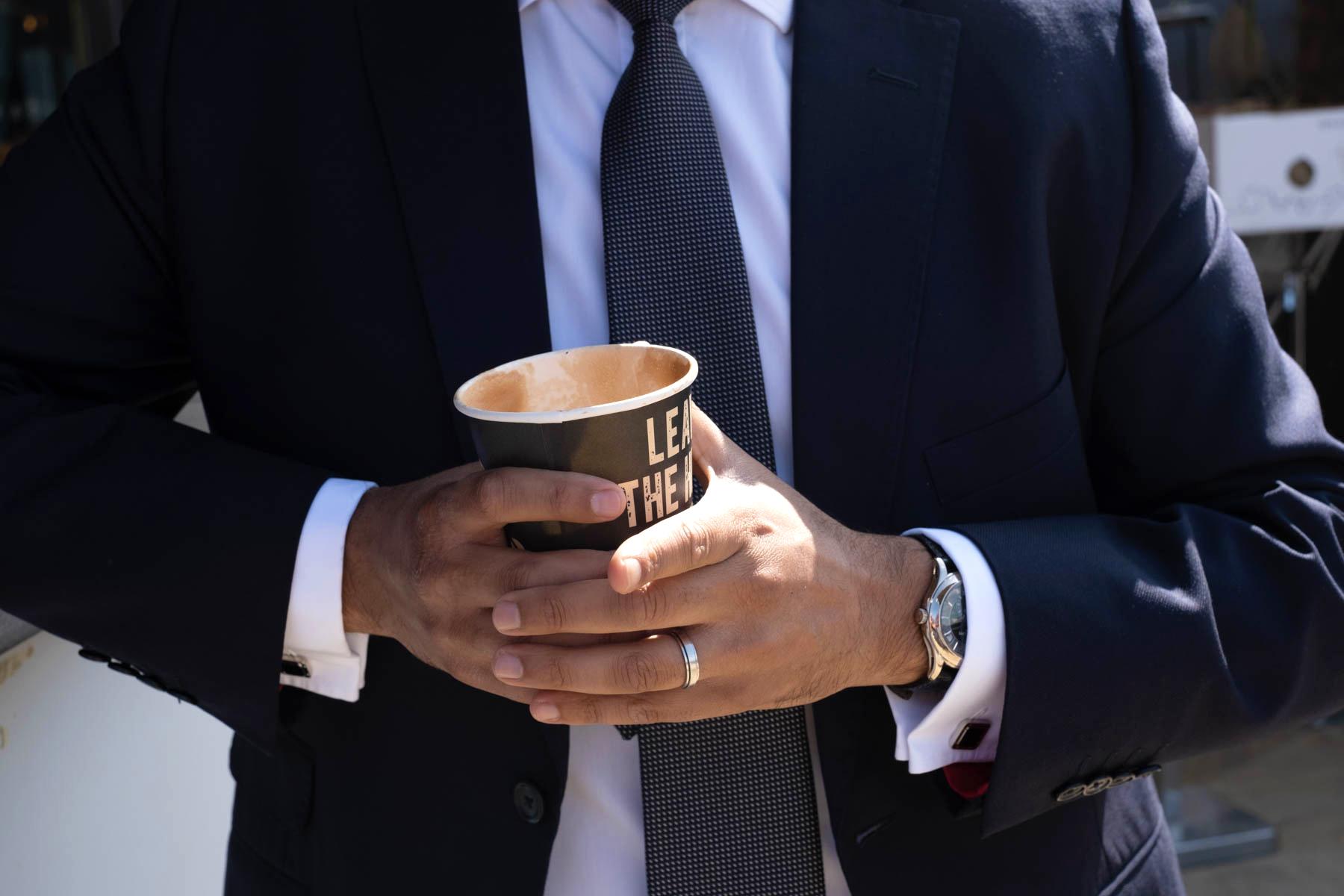 What does unstoppable mean to you?
I first discovered the power of unstoppable in my parent's cash and carry, where they worked all hours to provide for our family. That same entrepreneurial spirit inspires me every day. And that formed the foundations to encourage every Quantexan to realize not only what is possible for them, but to see what's possible together.
And what's your vision for the future of Q?
I want Quantexa at the forefront of empowering decision-making. And we've already begun that journey. From catching bad guys in banks and evolving customer life-cycle journeys in financial services, to public sector and telecommunications, we will continue to innovate for our industry. We'll continue to build strong and meaningful relationships, internally and externally.
How does Quantexa support its people in becoming unstoppable?
Our values of determination, ambition, teamwork, and accountability guide us every day, no matter where you are based. Meritocracy and mentorship are critical to that. We support our teams with the right tools and the training they need to be successful. And the extraordinary relationships we have with our clients offer our people infinite opportunities to learn.
Finally, here are some quickfire questions for you.
What is your superpower?
Approachability. Listening is fundamental. Whether you've been here since day one, or you're new to Q, my door is always open. We're not afraid of something new, and when we get things wrong, we course-correct together.
Tell us something we might not know about you.
I love American dramas like Suits, Succession and Billions. It's the risk vs reward, and the various management styles you see – I find it fascinating. Also, family is incredibly important to me. And I treat everyone like my extended family here. It's about looking out for each other and working together.
What's one word that sums up Quantexa?
Determination.
What sums up your experience at Quantexa?
Evolution.
DISCOVER UNSTOPPABLE at Quantexa
Search our jobs, or find out what it is about you that makes you Q.