Growth Without Boundaries: Richard Stern, Head of Talent
Sitting down with the leader of Quantexa's Talent Team.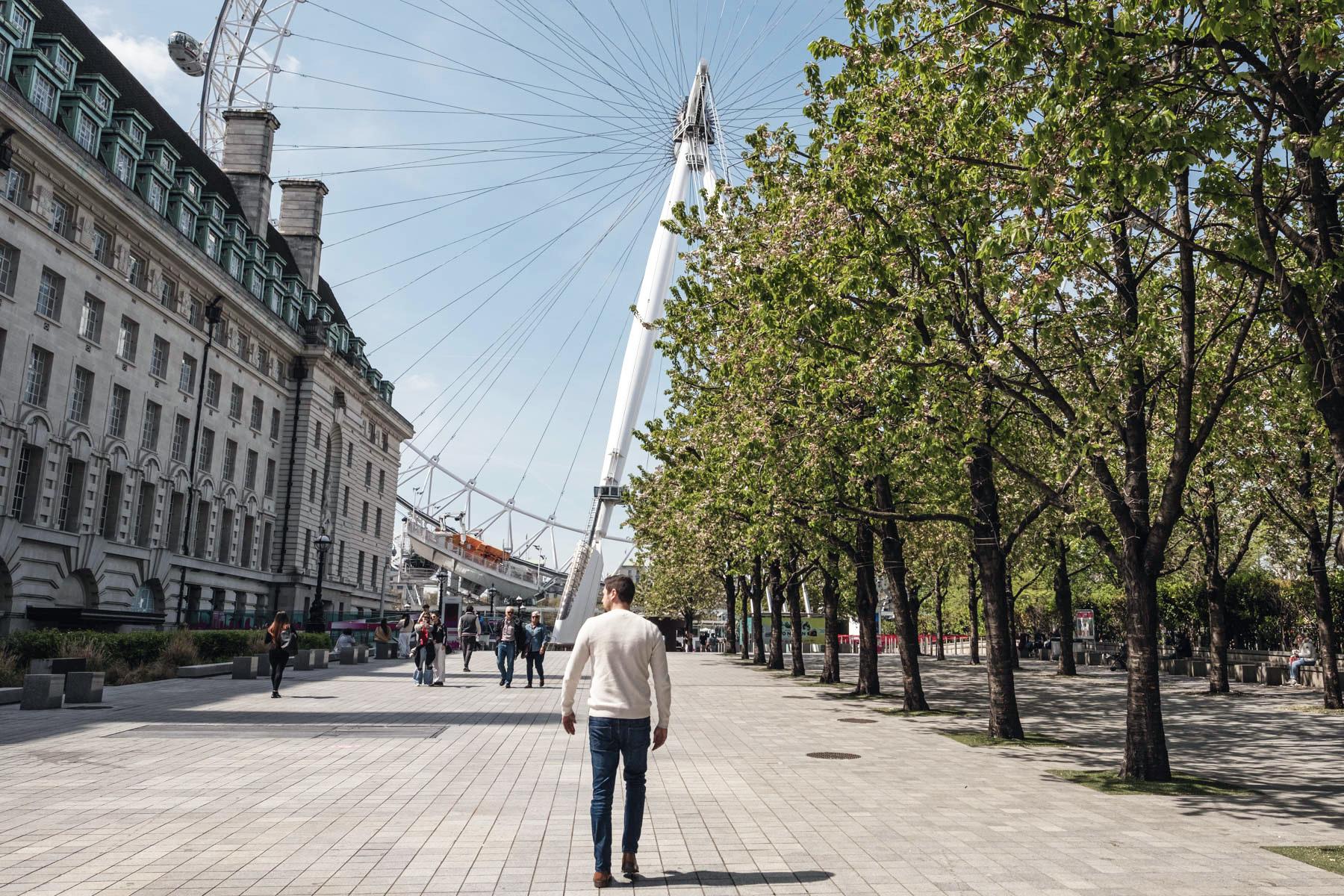 Richard Stern heads up our Talent Team. As a dedicated father who lives in Manchester, he finds the perfect balance of family and work here at Quantexa.
As a self-proclaimed practical joker, we wondered if there was anything in store for us when we arranged our Q&A. Fortunately, Richard was too keen to tell us his story about life at Q, which left no time for him to fool us. Realizing we were in the clear, we jumped straight into how Richard found success with the support of Quantexa.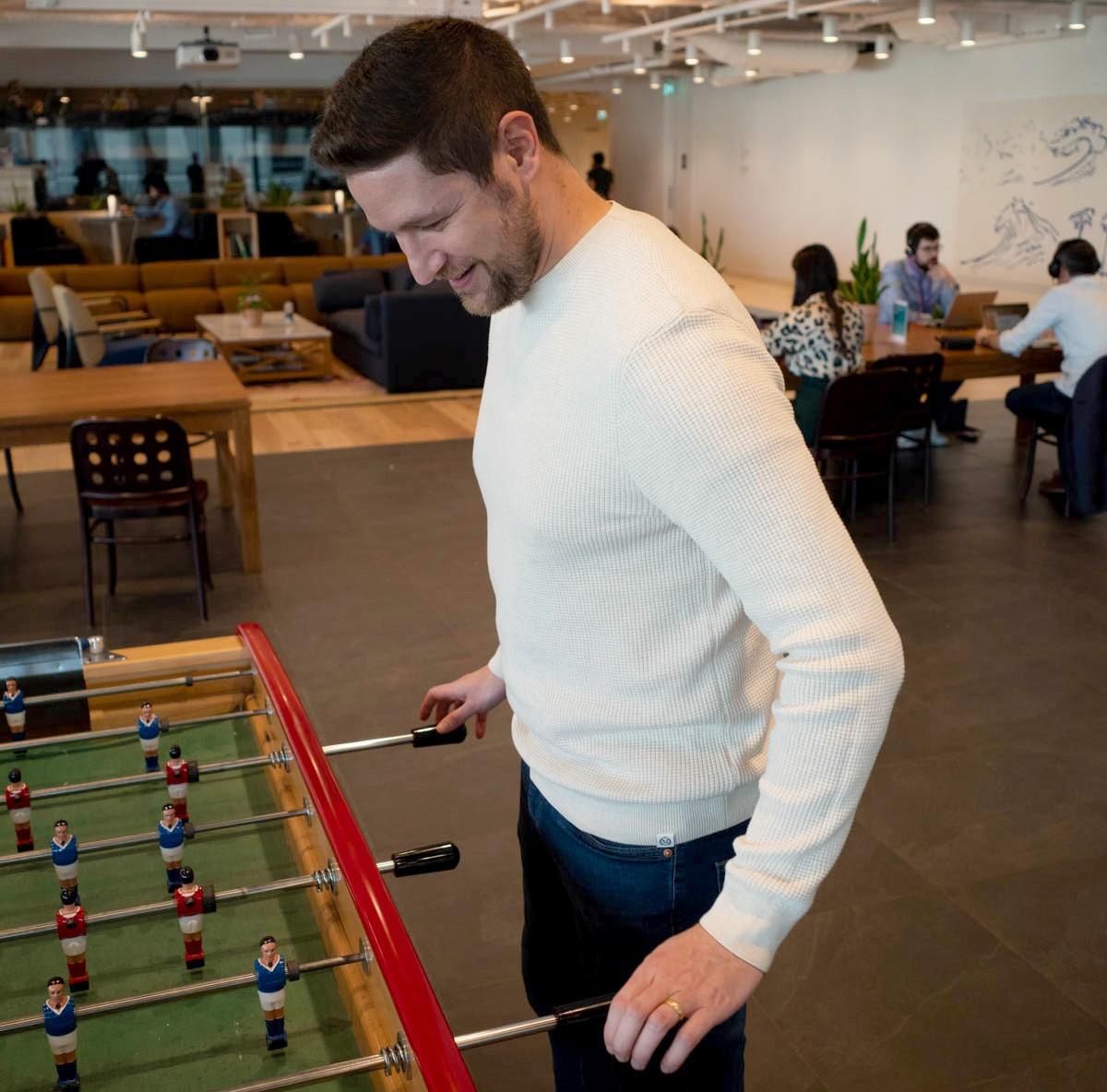 Hi, Richard. Could you tell us what your role is at Quantexa?
Sure. I run the Talent Team at Q, and we're responsible for hiring all new colleagues for our worldwide locations. My main job is to ensure our growth strategy is where it needs to be to meet the demands of our clients, both now and in the future.
We are part of the people and talent department at Quantexa and love finding the brightest and best minds out there to join our mission.
And you built your team from scratch, right? How did Quantexa support you in that?
When I started as a recruiter at Quantexa, I was the 120th person to join. It quickly became clear to me that really ambitious growth plans for the company existed. I saw that as an opportunity to create a team dedicated to talent acquisition to help us meet our objectives. 
Now, we have over 650 people at Quantexa, and I head up the Talent Team I have built. But that was only possible through Lorraine Metcalf, our Chief People Officer. Lorraine gave me the trust to go ahead and make my vision come to life. She said something like, "If you want it, it's yours." Sometimes, that kind of backing is all you need.
Since then, my team of six and I have developed some invaluable support processes for people already at Q and those looking to join us.
What has been your biggest challenge so far?
I think the constant challenge is adaptability. We're a fast-moving company, so change is sometimes inevitable. We don't run like a large corporate business – we're not one of the big four consultancy firms. 
But that is part of the buzz here. We have player managers – everyone chips in. One minute you're working on something – the next, we're adapting to a change in demand because of how our offering works. It's such a versatile product.
The pandemic was also an enormous challenge – as it was for everyone, I imagine. But we have the right ethos and a great team, so we feel we can take on anything thrown our way and come back even stronger.
You're a family man. And you live in Manchester. How does Q support you in that?
We have excellent childcare perks. For me, the enhanced paternity leave package is outstanding. Of all my friends, I think only one person has anything like we have. It didn't just benefit me, but my whole family.
Even through the birth of my first child, which was a really special time, my stakeholders and my team gave me space to spend those special moments with her without being called upon – that's amazing. I feel blessed to have such great support around me.
Lastly, my manager and I have a fantastic relationship. It's like that all around the business. She trusts that I do what needs to be done to deliver. I head into London when it's required and I can work at home in Manchester too, which helps me balance my personal life. So, when my daughter doesn't fancy a lie-in at 6 am – I can tend to her and still get to the 9 am meeting without the worry. 
What have been your biggest learnings so far?
Expect the unexpected and never be surprised. It's the variety here that keeps everyone going. That comes with the kind of growth we experience.
What does the Talent Team look for in new people when they apply? 
We hold our values very close to us. So we like to see a synergy there as we go through the process. We love hearing people showcase their personal values – we like it most when we can understand why they are meaningful to them.
Other than that, we look for well-rounded and authentic individuals. We are not tick-box recruiters. It's more than just meeting the requirements for a role. We want to get to know the person. We make a significant impact with what we do – and we want people to feel like they're always contributing to that.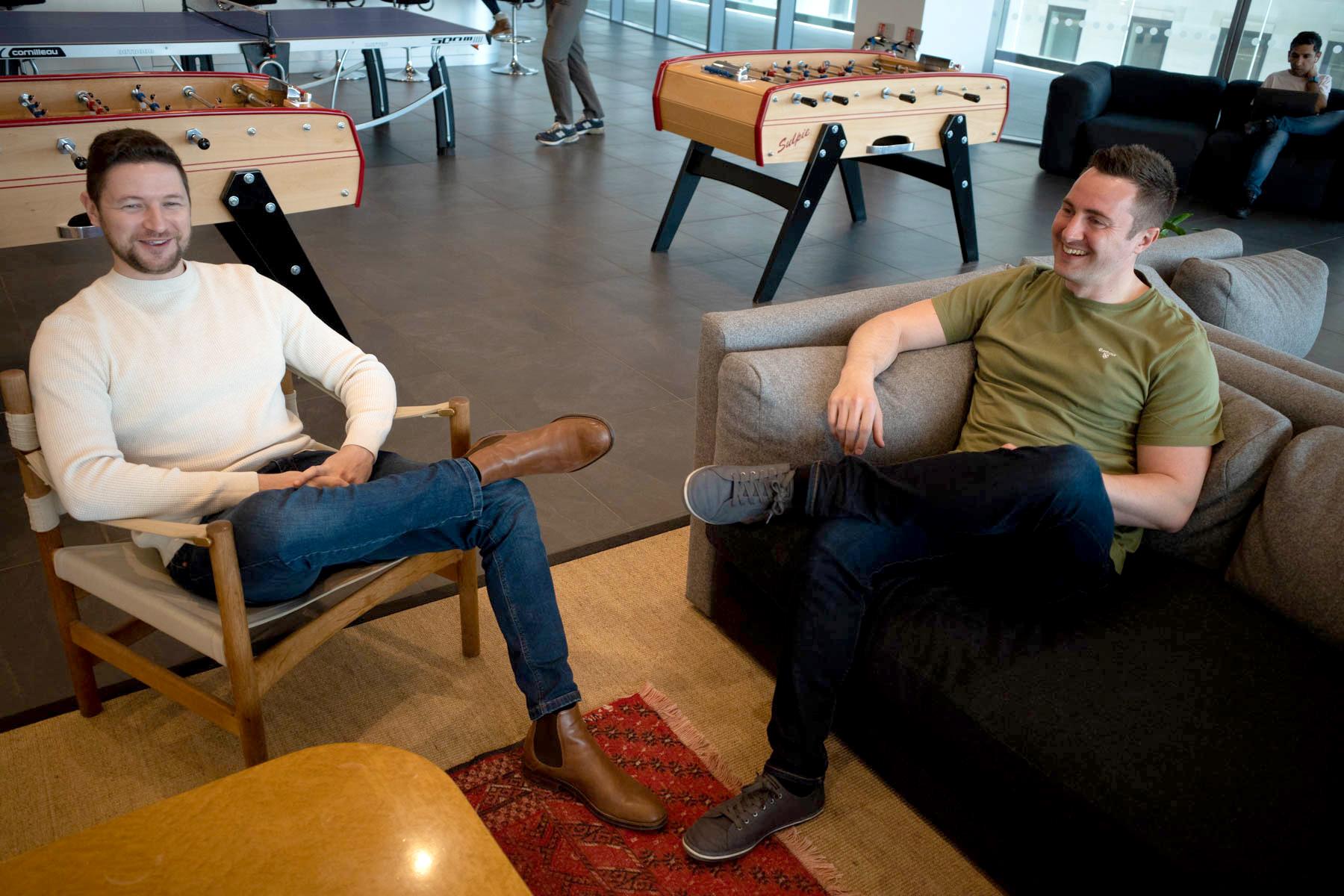 Could you tell us a little about the recruitment process?
One size doesn't fit all here. Each process has some fundamental steps, but we make sure they are personalized for the unique role that we are recruiting for. We'll always have a screening call and if that goes well, we love meeting candidates face-to-face where possible. We set everybody a task. If you're technical, there will most likely be a coding challenge. For client-facing roles, we might do a case study or a presentation, and so on. That way, applicants can not only show off their skills to us, but also get a feel for the role and whether it's what they want to do.
And what about the graduate process?
For graduates, there is a similar process. We typically attend university fairs in the Autumn. Our grad program runs every year, and we hire right across the globe. This year, we're in Spain, Singapore, Canada, the US, Belgium, Australia, and of course, the UK.
We aim to recruit a 50:50 split between males and females and have done so the past few years. This year, we have even more female hires, which is amazing.
Our graduate program is incredible. It's based on their own exceptional achievements. Some grads that joined five years ago are now leading projects for some of our biggest clients. 
Before you head off, we have a few quickfire Quantexa questions for you if we could.
What is it that makes you Q?
Honestly – this business. I love what we're building here. I almost treat it like it were my own company.
What is your superpower?
Loyalty. I'm a big believer in standing by people. I have great people around me who are all here to help and support each other. It's like when the Avengers assemble – we know things are about to become marvelous.
Is there something about you we might not know?
I'm an avid gardener. I do like to play the odd practical joke too – but maybe the whole office knows that.
How would you describe Quantexa?
Unicorn. We are. after all, a "unicorn business."
What word represents your time here so far?
Adventure.
DISCOVER UNSTOPPABLE at Quantexa
Search our jobs, or find out what it is about you that makes you Q.