Life at Quantexa: Charlotte Dresch, People Advisor
People Advisor Charlotte Dresch shares her story, and her proudest moments at Quantexa.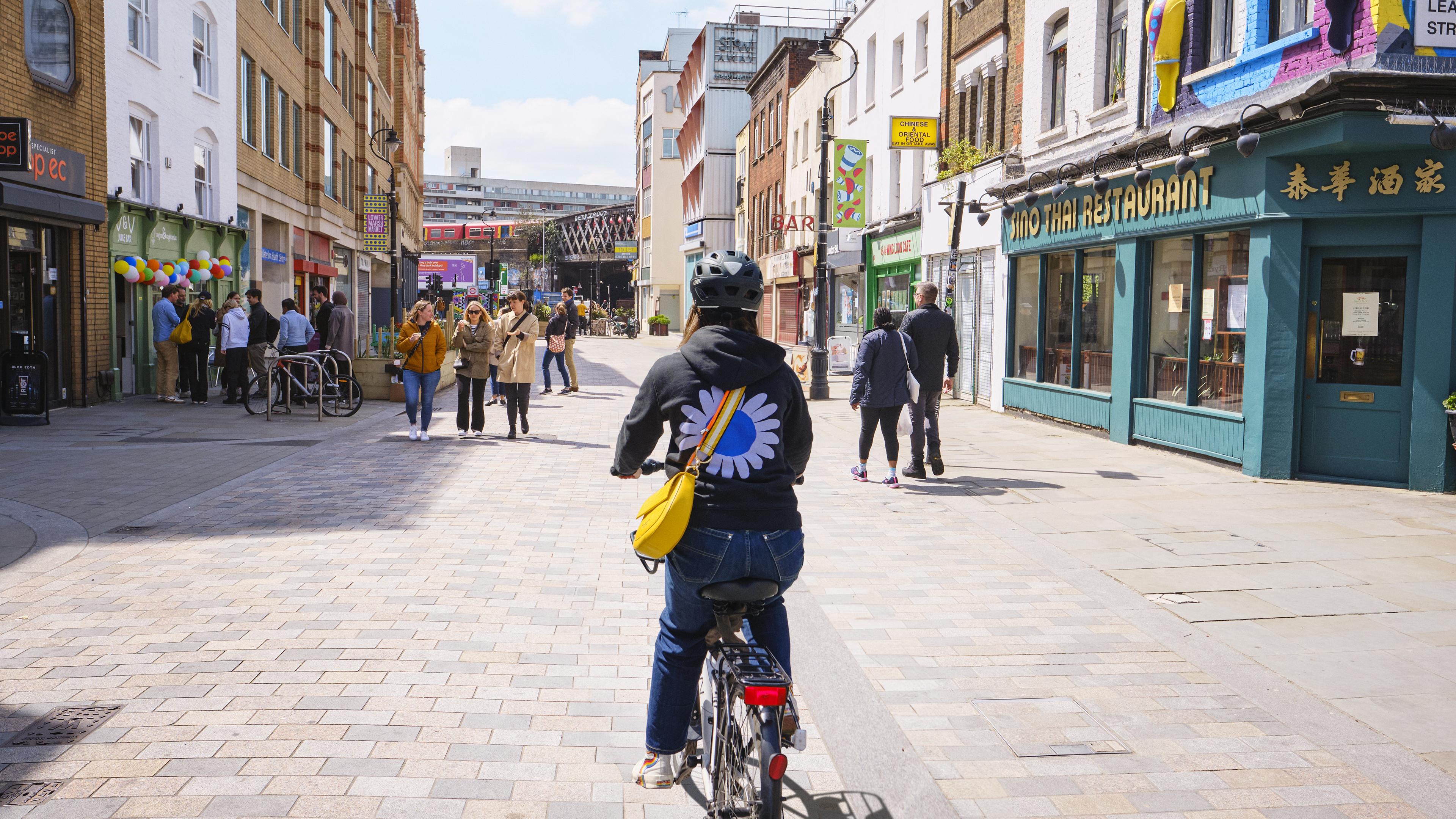 For Charlotte Dresch, one of our People Advisors, life at Quantexa has been meaningful, fast-paced, and all about growth. Charlotte works in our People Team and joined Q nearly four years ago.
Moving to London from her hometown in France was a big part of her journey. And her studies in HR meant that joining us as an HR Assistant was the perfect fit for her. After her cycle into the office, she grabbed her coffee from the barista at our Quantexa headquarters, and we sat down with her to hear her story about life at Q.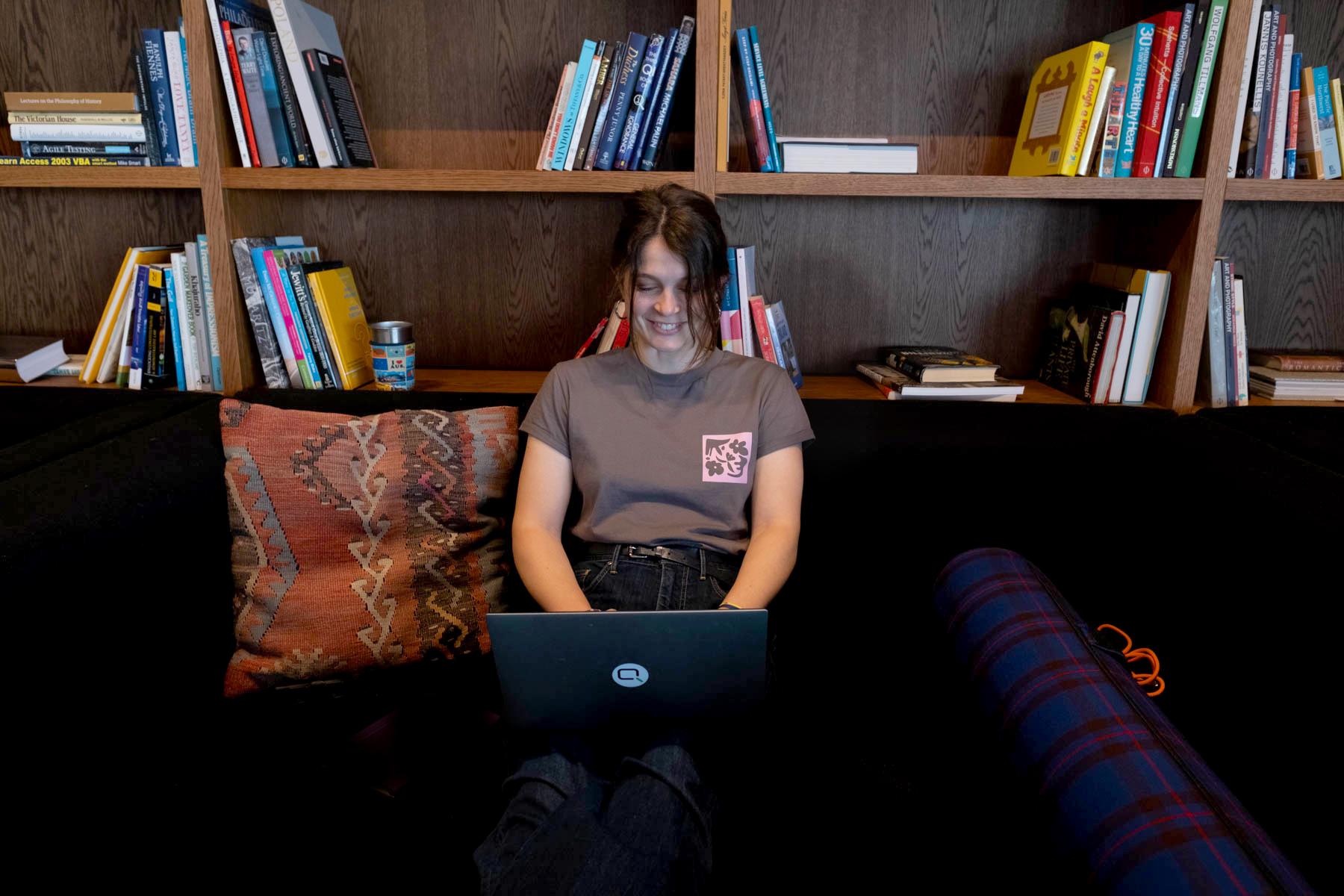 Tell us how your career has progressed here at Quantexa since you joined in 2019.
Well, I started fresh out of my studies, and there were only three of us in the People Team when I joined. There were a lot of things to adapt to here – but that was part of the fun. I found I was always learning quickly, but never alone. There was always someone to support me.
As I settled in, my manager would have regular catch-ups to make sure what I was doing was right for me in terms of personal development and growth. Ownership is big here. The conversation would often go something along the lines of, "There is this to do, would you like to get involved?" If the answer was yes, then we dived right in.
I'm still growing. The team is much bigger now, progressed quickly thanks to our bi-annual performance reviews. I'm surrounded by such knowledgeable people who I learn a lot from. It's pretty rapid growth.
What does the People Team do? And what makes them unique?
We support the rest of the business so they can do their job to the best of their ability. So, things like payroll, benefits, growth and development. We make life at Q as straightforward for everyone as possible. I was really pleased to join a company where people are the main focus.
What makes us unique is our diversity. Everyone on the team is from a different country, with varied backgrounds and experiences. It makes it so much easier to bounce ideas around. We've worked really hard to build the culture here at Q – we're not just a transactional department, we're integral to the business.
What do you love most about being part of a global team?
I take care of different teams around the world. In terms of cultures and language, what I love is the difference and the variety of work. It's exciting to learn about people's challenges, especially in the context of where they are in the world.
What have been your proudest moments at Q?
There have been a few. Helping to build our new intranet from scratch was one. Supporting people through their probation period and seeing their growth is something I've enjoyed.
Out of them all, I think our first International Women's Day celebration was a really proud moment for me. We did something every day that week, and 12 incredible and inspirational women from across the business were involved. Everyone was super focused and engaged. It all went so well.
Can you tell us about your role as a diversity, equity and inclusion champion here?
Of course. We have a growing amount of passion and culture clubs here. And we always want more. I'm part of our LGBTQ+ committee. It's so important that people feel like they can bring their authentic selves to work, and that's what these communities help with. A place where people can relate, talk, and share their experiences and views with the broader business. That's so important.

Finally, a few quickfire Quantexa questions for you.
Best career advice?
Do something you truly love, that has meaning for you.
What is your superpower?
Positivity and empathy. Can I have two?
Is there something about you we might not know?
I love charity shops – it's a sustainability thing. Don't get me started on fast fashion.
How would you describe Quantexa?
Inspiring.
What word represents your time here so far?
Growth.
DISCOVER UNSTOPPABLE at Quantexa
It's the positivity and empathy in Charlotte that makes her Q. And that makes her unstoppable.
Search our jobs, or find out what it is about you that makes you Q.