Tech with Stacks of Impact: Ian Lees, Director of Engineering
Sitting down with Quantexa's R&D chief and first-ever hire.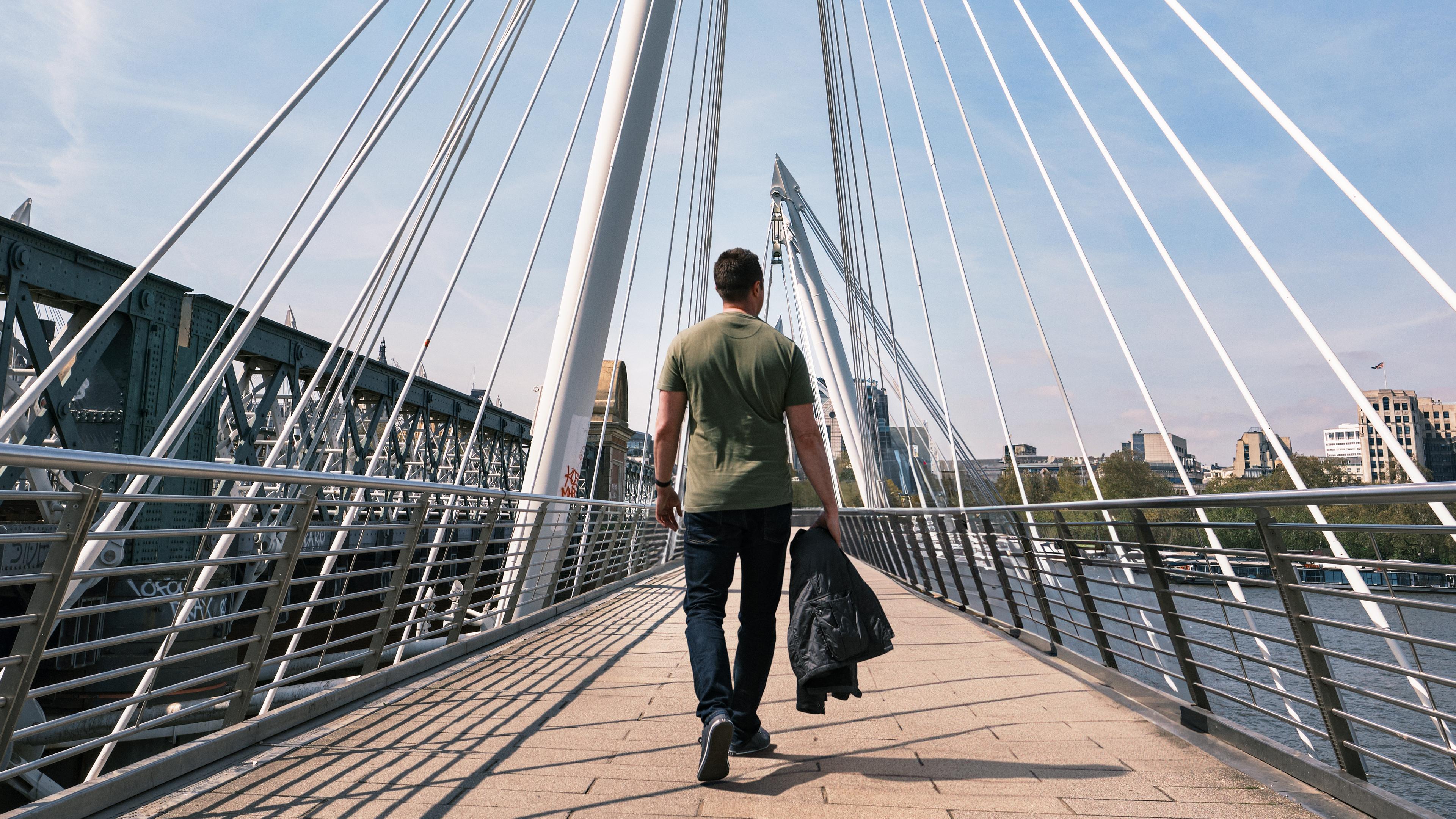 As Quantexa's first-ever employee, Ian Lees jumped at the chance to join and build a business alongside a trusted team. And that trust is what he used to help create an R&D department of some 20 teams at Q.
The custodian of the famous 3 p.m. beer fridge email. The engineer who built the first version of our cutting-edge software. We couldn't wait to grab a coffee with Ian and find out his story.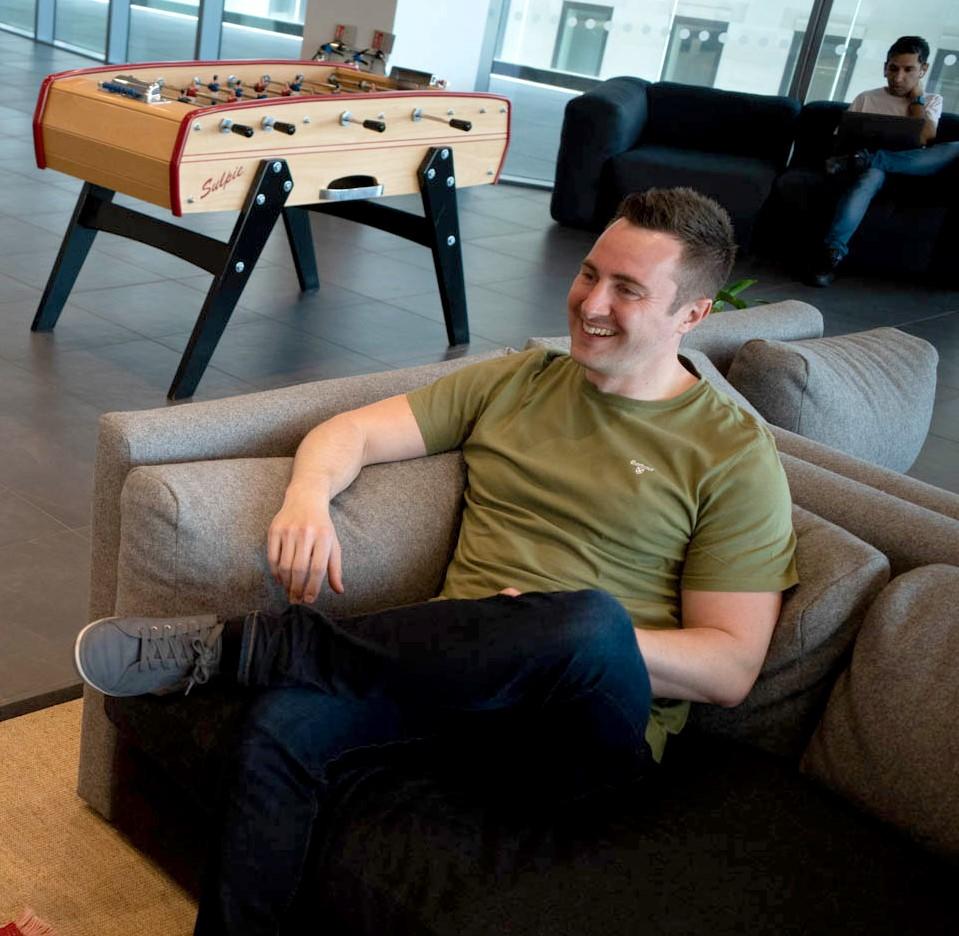 You were our first employee. We'd love to know about your role, and what made you join the Quantexa mission.
Hi there. I was! So, I run the R&D department. Basically, we're responsible for building and maintaining the Quantexa Platform. But it wasn't always that way. I began as the first (and only) person in the department, which meant it was my job to create our product from the ground up. I was the one who designed and prototyped the early versions that were sold to our clients.
As Quantexa grew, so has R&D. It's gone from a department of just me, to a high-performing group of over 120 talented engineers, split into approximately 20 teams, and managed by 3 directors, including myself. My role has evolved a lot, going from software engineer to growing and leading a large team.
The decision to join Quantexa was simple. I knew and trusted the people setting the business up, and it sounded like genuine fun and an incredible challenge. And that has never changed.
The use of open source and the Cloud was becoming much more prevalent in our industry at the time too. So it was an exciting time to start something.
I'm lucky to be building something so awesome with a group of incredible people, to help solve genuinely complex problems.
You have a huge team now. What were the key moments for you, and how did Q support them?
There have been so many. This is tricky. I think the ethos here is to get things done. This means we might not see them as pivotal moments at the time, but just moments. On reflection, there have been many great achievements by so many people that defined our path. And that still continues now.  
Something really cool, but also a bit terrifying, was when we sold our first-ever software license to a prominent international bank. To sell something I had such a central part in building was elating, but the feeling of responsibility was very real.
Learning how to delegate was also a big learning curve. On reflection, that moment when I realized I wasn't just overseeing a team, but responsible for the collective actions of a whole department, was pretty profound. As the team grew, I transitioned from being involved in every aspect of development to trusting and empowering my talented engineers to take ownership of their work.
But Quantexa has always given me, and everyone, the support and freedom to make something of our own. Our leadership team set the space for what needs to be achieved, and there is no micromanagement. You get the autonomy and responsibility to take on anything you are ready for.
Amazing. How does that manifest itself now?
Because the department was established under a banner of trust, R&D at Quantexa is undoubtably a place of learning and innovation; we have cultivated an atmosphere that values support and autonomy. Mistakes are seen as learning opportunities, and it's my responsibility to create a safe environment where people can make mistakes, learn, and grow.
Quantexa is getting bigger in every dimension. More industries, more clients in more countries. For those who feel they're ready for more responsibility, there is plenty of opportunity to take it here.
So, how would you describe your leadership style?
I'm a trusting leader. I trust my teams, and that creates responsibility and accountability. My job is to support them by providing the right tools and context to make the right decisions. Then I can be the sounding board, allowing them to take the lead while still supporting them.
I read a lot of books on leadership, as constant improvement is something I believe in. I'm pretty sure my team are sick of me quoting and recommending my favorite books!
Along the way, I've learned the art of cohesion and the importance of building camaraderie. We do a lot of fun social stuff, and I believe that creating that sense of belonging both inside work and socially is important. It's one of the reasons we do so well, because the relationships are deeper here. In turn, that builds trust. When someone struggles with something, we all pull together to tackle the problem and get through it. That's unique, in my experience.
Could you tell us a little about what Quantexa builds?
Our software processes enormous volumes of data for some of the world's biggest institutions, such as banks, insurers and governments. Our platform performs Entity Resolution and Network Generation, which link together billions of data points from disparate systems. Our work provides our clients with the context and clarity they need to make better decisions using the huge amount of data that exists in the world today.
Because of the huge amount of data and varied use cases of the platform, we have to make sure the system is flexible, scales, and is resilient and fault-tolerant.
And how do we differ from other companies?
We solve seriously hard problems. We're not just building another website, streaming service, or e-commerce site. We're building software that needs to adapt to the complex and varied data that it processes, at the sort of scale that our clients require.
This complexity pervades everything else, from the configuration, the orchestration of processing and deployments, all the way to the workflow of the end users.
It's our job to tame that complexity and make things simple for the user, so they can focus on their job. The best bit of our job is understanding how complex a problem and domain is – then building something that solves it in an elegant and uncomplicated way.
Tell us a bit about the flexible working culture here.
We have quite a thorough flexible working policy in R&D. Generally, we ask teams to come together one or two days a week. We don't dictate what to do on those days. So, it could be anything from pair programming to whiteboard sessions.
The teams get a lot out of it. The crucial bit is "together." We can all work remotely, so asking people to come into the office just to work how they work at home is pointless for all of us.
Our teams are good remote. But great together.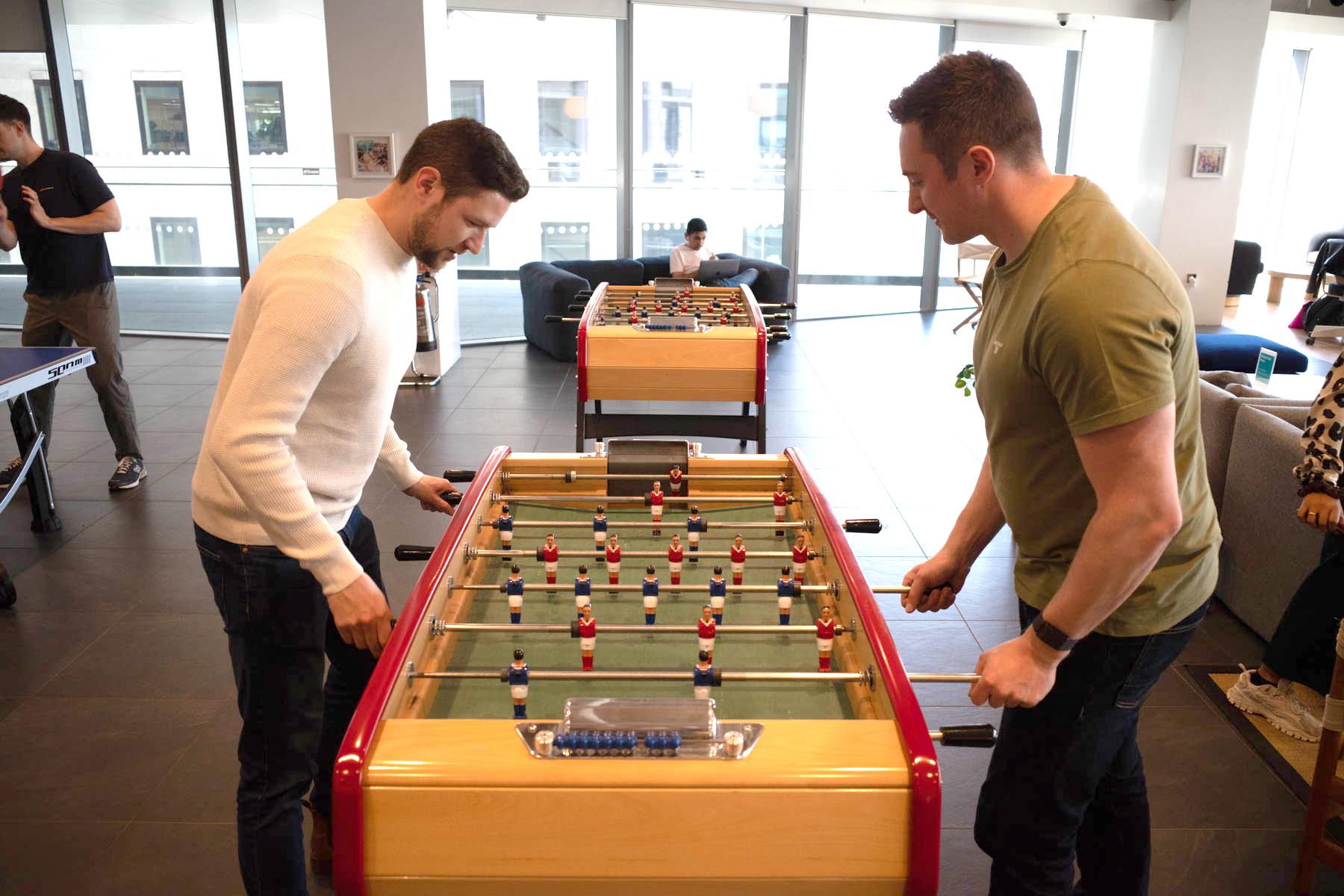 How do the teams approach problems or challenges?
We take a pragmatic approach to problems. We naturally work well together and want to get stuff done. Our priority is to get maximum value for our clients. We're careful to avoid over-engineering. We know the perfect solution doesn't exist, but we also understand what high-quality and high-value look like.
Finally, before you go, we have a few quick-fire questions.
What is it that makes you Q?
I love solving hard problems, anything from software architecture to organizational design.
Is there something about you we might not know?
I once rewrote one of the core pieces of software for Quantexa on an 11-hour flight to Mexico in our first year.
How would you describe Quantexa?
Rewarding. The challenges, building a sustainable workplace, and seeing people genuinely loving their work is about as rewarding as it gets.
What word represents your time here so far?
Growth. If it wasn't for Quantexa, I wouldn't be head of an engineering department. It's not just me – I've seen hundreds of people advance personally and professionally here.
DISCOVER UNSTOPPABLE at Quantexa
Search our jobs, or find out what it is about you that makes you Q.