Risk Management
Unite and maximize disconnected data and operations. Automate and align lending decisions to enhance resiliency. Improve customer experiences to facilitate precise and sustainable lending.
CHALLENGE
Take the guesswork out of credit and lending decisions
Traditional risk management solutions can't provide a clear understanding or consistent view of a risk ecosystem, preventing sustainable lending. Revolutionize your risk management approach by connecting siloed data to make context-driven decisions that reduce credit and lending risk.
HOW WE SOLVE IT
Revolutionize risk management with context
Develop 360-degree views of all parties
Connect internal and external data to build true, real-world entities and expand your understanding of borrowers and their relationships with other entities.
Surface hidden connections quickly
Use Graph Analytics to monitor portfolios of any size and dynamically reveal connections that aren't possible using traditional matching approaches.
Incorporate non-traditional data
Apply external data models into your scoring pipeline and incorporate multiple, disparate data sources to inform risk and credit decision-making.
Empower efficient credit assessments
Get real-time and early risk warning signal detection – up to 18 months in advance –  about customers, counterparties, and their relationships.
THE IMPACT
What we have achieved
900x
faster aggregation of indirect links to non-customer counterparties
>20%
reduction in deduplication of customer IDs resolved to single entities
9-12 months earlier
detect warning signals with longer lead time
Why Quantexa
The advantages of managing risk with Quantexa

Use trigger-based reviews with prebuilt context to dramatically reduce manual credit assessments and reactive processes.
WHERE WE HELP
Strengthen resiliency with better risk-based decisions
Portfolio Monitoring – Early Signals
Uncover proximate and emerging risks within the borrowers' ecosystem, driving proactive alerts and delivering accurate early warnings.
Holistic Counterparty Profiling
Connect internal and external data to query aggregated risks for a clearer understanding of counterparty hierarchies, supply chains, and their relationships in real time for greater risk resiliency.
category-leading technology
Our Decision Intelligence Platform
Build a single view of data and create a culture of confidence around critical decision-making that protects, optimizes, and grows your organization.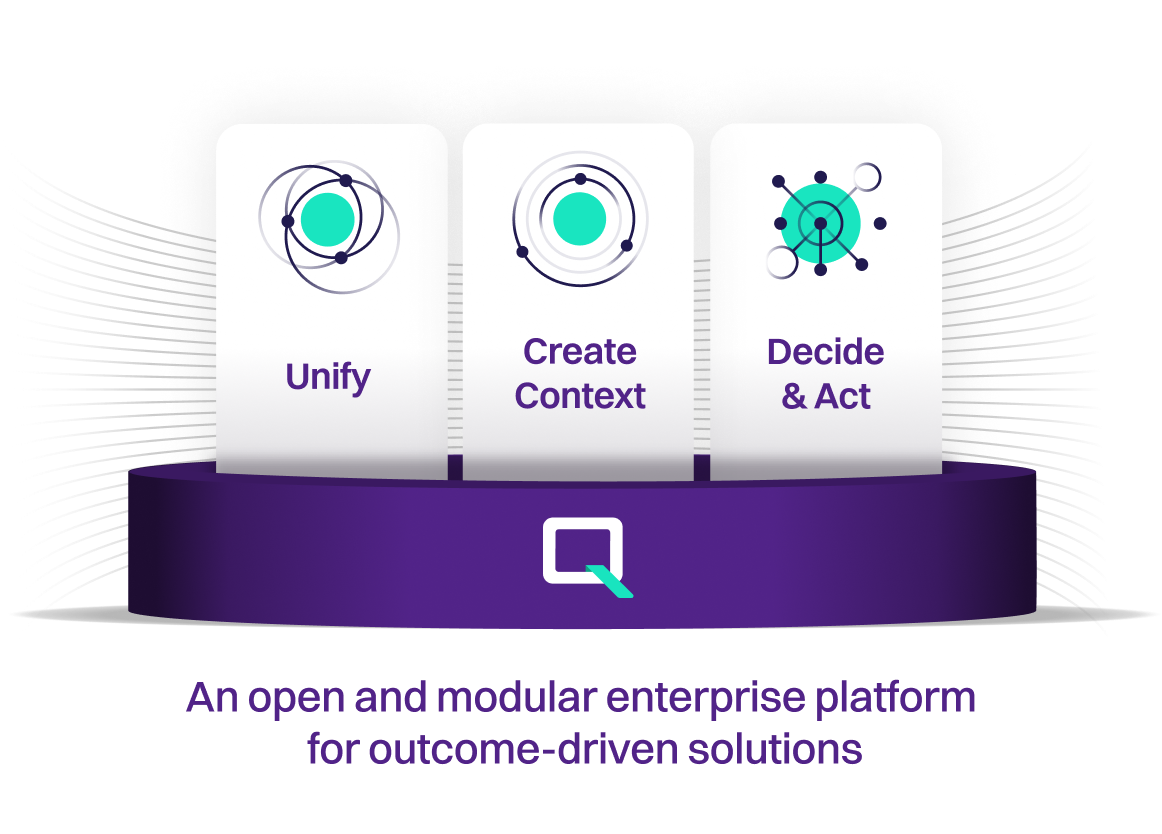 outcome-driven solutions
Decision Intelligence solutions built on our platform
Latest from Quantexa
Loading...
DRIVE INDUSTRY TRANSFORMATION
Speak to an expert
Protect, optimize, and grow your organization with Decision Intelligence. More is possible with the right data in the right context.