Know Your Customer
Get a contextual single client view. Develop a more precise understanding of every customer and their risk. Enable perpetual monitoring.
CHALLENGE
Gain more insight into your customers
An airtight KYC process requires a complete view of every customer - which is impossible to achieve without a single view of your data. Strengthen the foundations of KYC with continuous monitoring to enable real-time insight into evolving customer risk.
HOW WE SOLVE IT
Use context to understand your customers better
Create a single customer view
Combine billions of internal and external data points and enrich them with intelligence to create a single view of customers and their relationships. 
Uncover relationships in real time
Quickly and seamlessly identify connections across all available data sources to unwrap customer ownership, hierarchies, and control structures – and more.
Highlight new or changing risk levels
Reduce the need for due diligence with continuous and dynamic monitoring to highlight hidden, new or changing risk, with real-time recalculation of risk scores.
Expand your journey to perpetual KYC
Use an incremental approach to transforming your KYC processes to maximize the value of each phase of risk monitoring.
THE IMPACT
What we have achieved
99% match rate
between customers and external data
75%
of KYC fields automatically populated
68% improvement
in name screening
Why Quantexa
Transform your KYC processes across the customer lifecycle

Expand your knowledge of how customers behave and relate to other people, organizations and places.
WHERE WE HELP
Transform KYC processes With Quantexa
Onboarding
Automate and simplify manual onboarding processes to reduce customer friction and improve compliance.
Remediation
Simplify manual KYC processes with large volumes of profiles, reduce costs, and meet changing regulations.
Enhanced Due Diligence
Bring consistency to high-risk customers reviews and make better, faster risk decisions.
Perpetual KYC (pKYC)
Transform your current reactive and static KYC process into a proactive and dynamic approach.
category-leading technology
Our Decision Intelligence Platform
Build a single view of data and create a culture of confidence around critical decision-making that protects, optimizes, and grows your organization.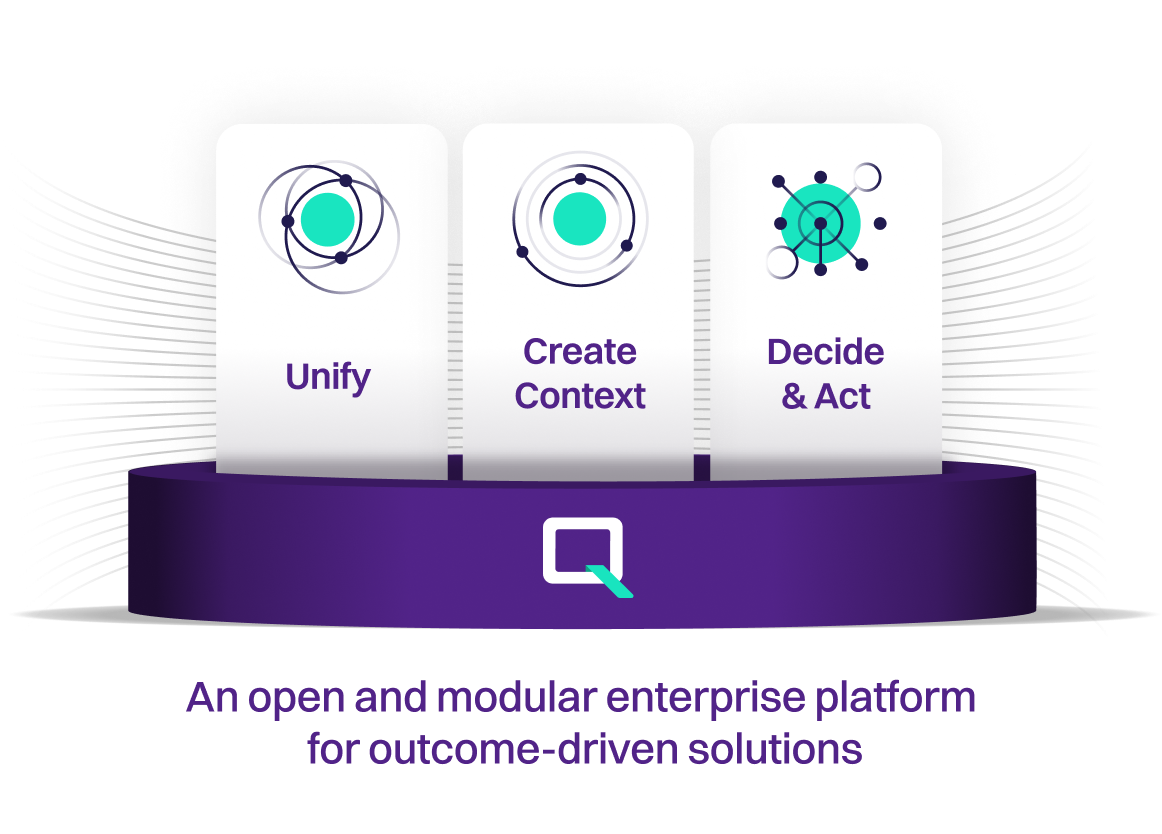 outcome-driven solutions
Decision Intelligence solutions built on our platform
Latest from Quantexa
Loading...
DRIVE INDUSTRY TRANSFORMATION
Speak to an expert
Protect, optimize, and grow your organization with Decision Intelligence. More is possible with the right data in the right context.