Drive Personalized Customer Experiences at Scale With Context
Building a seamless, personalized customer experience starts with connecting your customer data.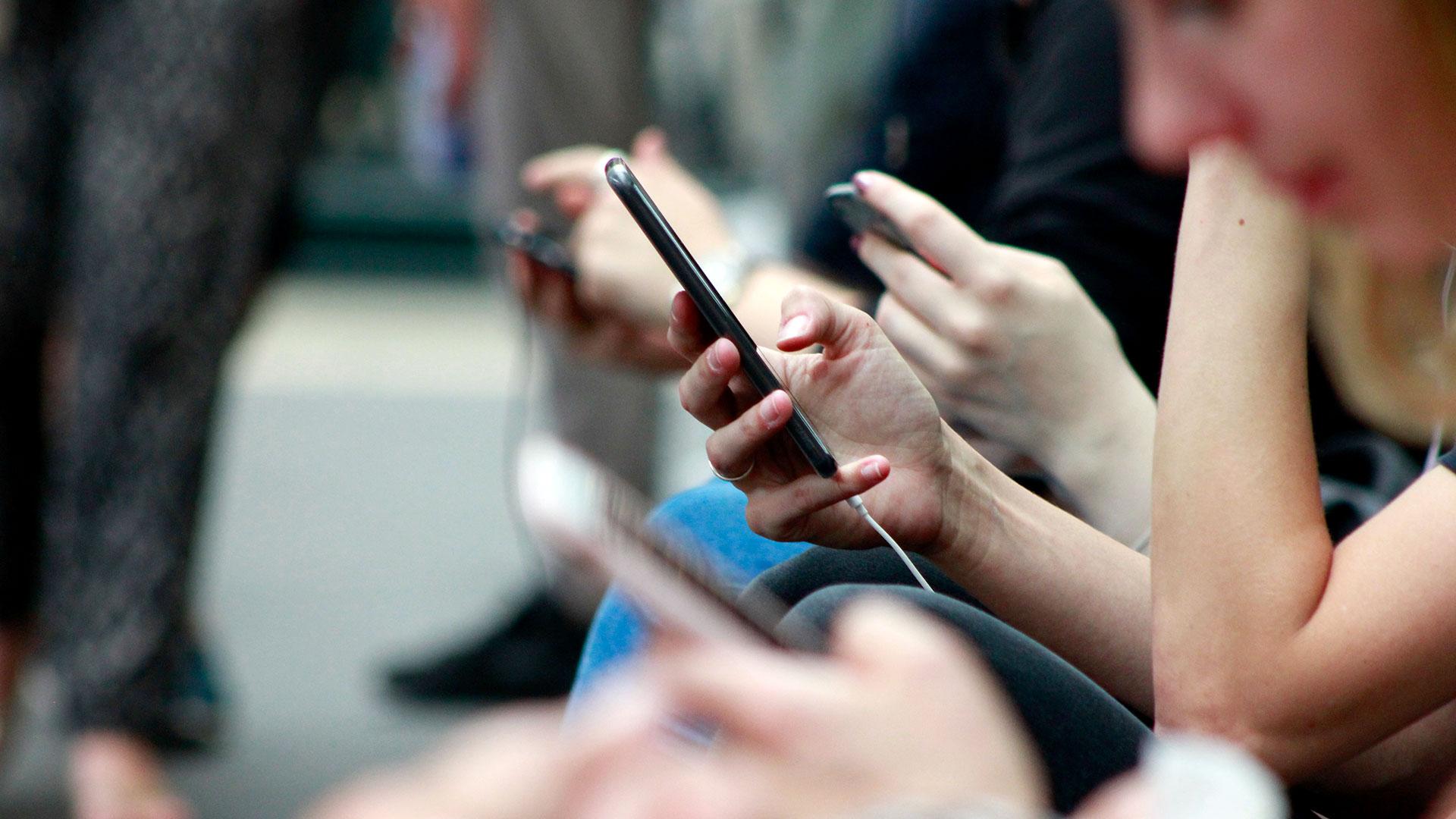 The COVID-19 pandemic has forced companies around the globe to change their approach to managing customer relationships. Apart from shifting their employees to work remotely, they've had to rethink how to meet the needs of their customers in much the same way using digital customer experiences. Some companies have had to quickly transition their services to digital channels, while for others this period has brought increased scrutiny to the levels of personalized customer experience and service that can be provided through existing digital channels or accelerated digital transformation plans. 
 
Companies must not only ensure that these new human-to-machine interactions are adequate replacements for the human-to-human relationships that customers are accustomed to provide a seamless customer experience, but they should also use this as an opportunity to invest in data platforms to drive intelligent customer engagement at scale.
 
This requires a layer of intelligence that's possible only through Entity Resolution, network generation and advanced analytics. Together, these critical elements connect a broad range of data to deliver deep insights, relevant prompts, and personalized content through digital channels straight to the client.  
In this post, learn how to create a seamless, personalized customer experience in your digital channels. Find out the factors behind this push, common data challenges, why customer differentiation matters, and how to create that unique, customized experience that's as engaging as being face-to-face.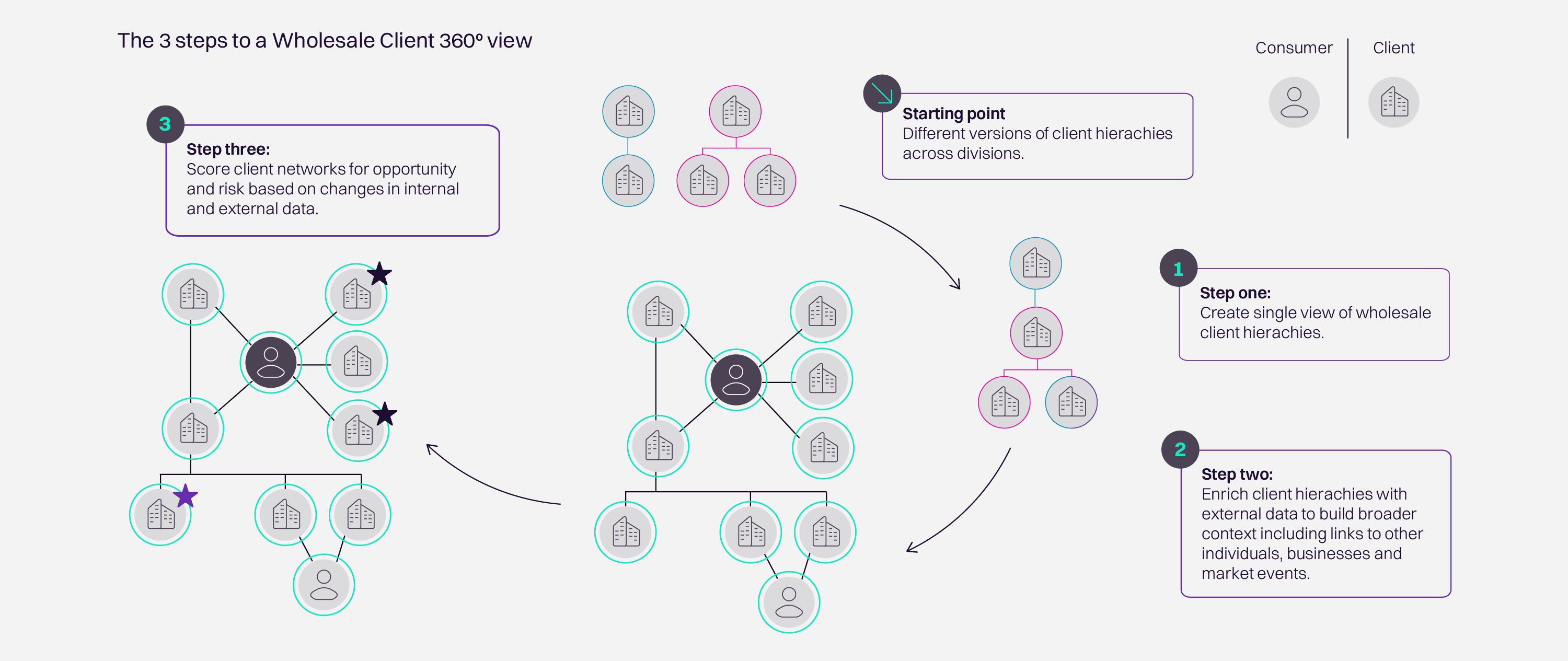 Why digital customer experiences are more important than ever 
Consumers' increased use of digital channels has accelerated the need for large companies across all industries to invest more in their digital services. A few factors have triggered this push to digital customer experiences as shown below. 
Generational influence  
A more digital-savvy younger generation is driving organizations to meet their needs wherever they are with personalized customer experiences. Both as consumers and in taking on key roles in managing high-value areas in larger organizations, they realize how critical it is to cater to this audience.  
Shift from face-to-face business transactions 
To reduce transmission and infection from the COVID-19 virus, stay-at-home orders and social distancing guidelines went into effect. As a result, it forced businesses to close their doors to and restrict in-person interactions. This has accelerated the transition to digital channels, with McKinsey reporting a three to four-year acceleration of the digitization of customer interactions.
Lower cost of doing business 
Moving business to digital channels lowers the cost of business operations. Instead of visiting a physical location, customers can log into a digital app or website to get the services they need at their fingertips. Online access to services also meets customers' needs for immediacy and flexibility, creating a better overall customer experience.  
Digital-first competitors 
The older, traditional, brick-and-mortar organizations suffer from fragmented operations, organizational silos, and legacy technology. They are being confronted with competitive pressure by the increase in digital-first or digital-only companies.  
These newer online companies cater to the younger generation with their smooth-flowing online applications and better personal experiences. As a result, older financial organizations face trying to meet this challenge at the same level or better.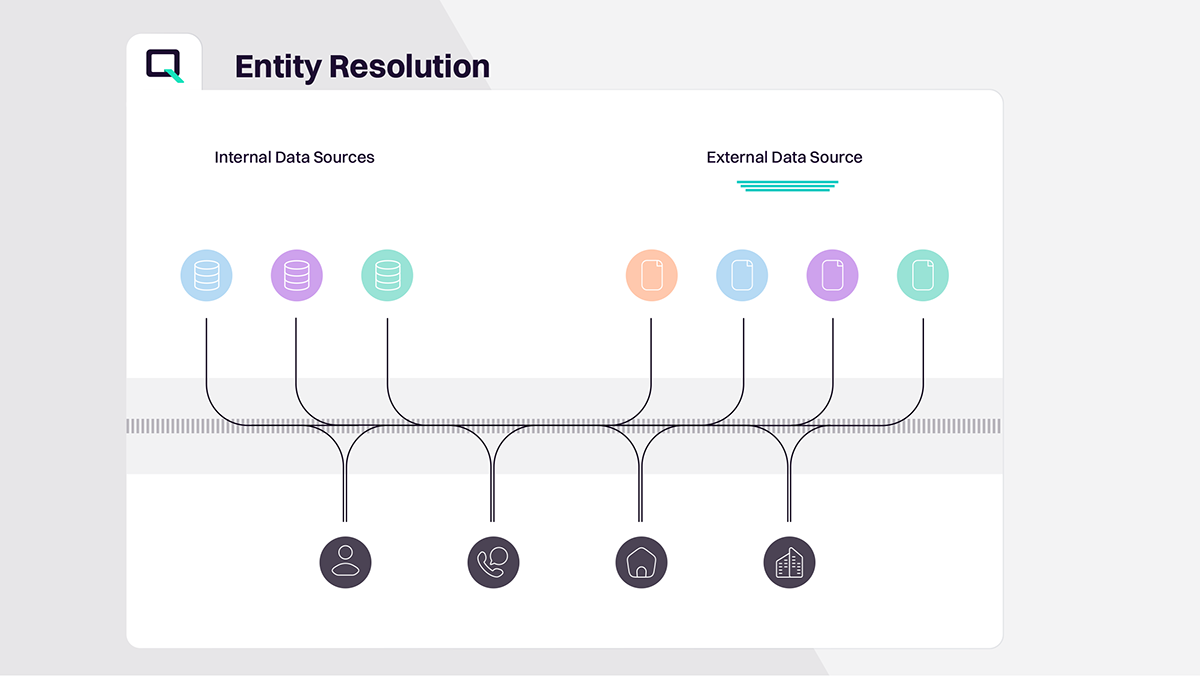 The challenges of connecting customer data 
Digital servicing is not a new concept, and for decades organizations have been trying to provide the best possible experiences to their customers via websites or mobile apps. This has involved the use of several types of technology, from Data Management Platforms to Content Management Systems and customer data platforms (CDPs). These platforms help organizations make sense of customer touchpoints and segment customers into groups that can be targeted with appropriate messaging or content. However, these platforms have some drawbacks, particularly in a B2B context, which prevent them from capitalizing on the opportunity to deliver one-to-one personalization at scale.
 
Here are the biggest challenges of connecting customer data:
1. Lack of a single customer view 
One of the most fundamental challenges in delivering seamless customer experiences is the lack of a reliable single customer view. For example, if you have a mortgage and checking account at your bank, you expect to log in and access both accounts as the same person. However, your bank may consider you as two different personas—one for each type of account. If you open a business account this may be considered separately again. This results in fragmented customer experiences across channels, products, and geographies.  
2. Personalization based on partial information 
Personalization is often driven based on a narrow view of digital and marketing data such as page views or campaign engagement. The use of a broader set of data enables more meaningful and tailored personalization, from external data such as news articles or reported financials to behavioral data from existing product utilization. However, this broader set of data is difficult to incorporate as it often lacks IDs or attributes that enable exact matching (such as IP addresses and emails), and therefore requires a more sophisticated matching approach. 
 
3. Limited understanding of connections between users 
Understanding relationships between users brings an extra layer of context to improve the customer personalization experience. For example, where you have a B2B client with a complex structure and many users across various accounts each interacting with different channels, obtaining a holistic view of these client touchpoints can provide unique insights into patterns of interaction. This can support personalization on an individual user level but can also provide insights that inform more fundamental changes to service design. Existing tools lack the graph or network capabilities needed to build this relationship intelligence.  
 
What's needed is a differentiated experience 
Organizations need the ability to create a differentiated customer experience. Delivering this caliber of personalized customer experience requires data intelligence. With data intelligence, you can predict your customers' interests and suggest the most relevant actions, products, or services they might need next.
Here are some reasons a differentiated experience is key to succeeding in a digital-first world:
Going beyond what's expected 
Organizations need to stand out against the competition, minimizing friction and creating memorable moments for their customers that drive brand advocacy. Consider an individual who has recently started a new business but is yet to open a business account; they then receive a notification from their personal online banking app directing them to a catalog of useful information, products, and services for young and growing businesses. Or the administrator of a large business who is trying to contact their corporate mobile phone provider via a web portal and is intelligently routed directly to a human agent rather than an automated chatbot due to the high-value nature of the relationship – and following an earlier complaint made about the chatbot service.
By creating these types of differentiated experiences, organizations can not only improve customer satisfaction and retention but nurture and grow customer relationships. 
Transition of intelligence 
Consider the parts of your business that are more people-intensive. For example, you might have several relationship managers who provide one-on-one care and attention to their clients. Increasingly, organizations are migrating some of those interactions toward digital channels.  
To ensure customer satisfaction and provide the level of interaction they need, the intelligence behind that digital interface must try to replicate the intelligence of your relationship management team by understanding:  
The customer 

Their needs 

How to communicate and engage with them 

When to trigger proactive outreach 
This level of understanding requires having the ability to intelligently connect and process the data to find insights. By using this approach, you can work with your customers in the best automated way possible through digital channels and reduce your reliance on customer-facing teams.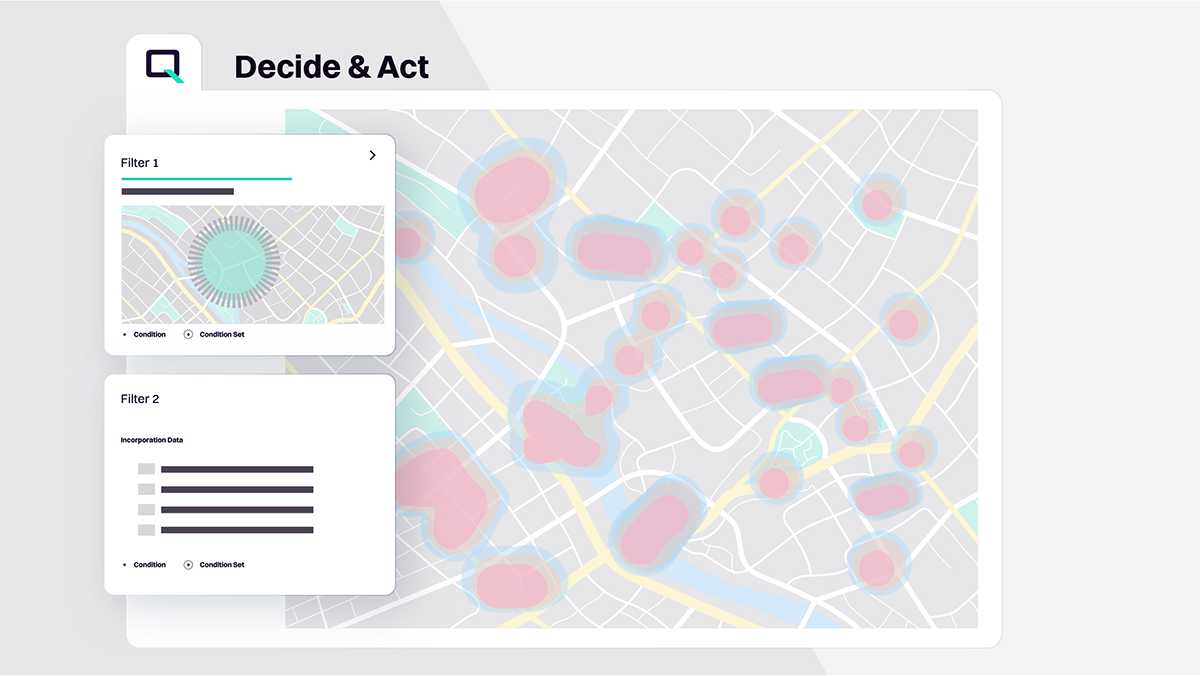 How to create a seamless, hyper-personalized customer experience
Apart from setting up a slick digital interface, seamless, personalized customer experiences are driven by intelligent data processing behind the scenes. Innovative solutions provide several advanced capabilities that can complement existing technologies and provide a step-change in value.  
Entity Resolution 
With Entity Resolution, you create a single view of your customers and prospects from poor-quality or sparse data. Through this process, you connect the data across your channels or touchpoints a customer might interact with and any broader firm-wide data. This goes beyond traditional matching and overcomes ambiguities in the data.
For example, you can connect online portal behavioral data with product utilization data, finance data, and external data. By bringing that data together, you generate a complete view of each customer or potential customer. 
Network generation  
To build that broader context, you need the scalable graphing capabilities of network generation. Consider a couple of examples: 
One of your customers interacts regularly with your digital platform. You also know she's a director of a particular business, so you might recommend a business loan or other business products to her.  

A user belongs to an organization that is a subsidiary of a client that's a major share of revenue for your organization. Rather than forcing them down a cumbersome customer journey, you're able to make sure this customer gets the best experience possible. 
In both examples, by using network generation, you create a greater context to instruct a more digital and personalized experience to further engage your customers. 
Advanced analytics  
With access to artificial intelligence and machine learning, you apply advanced analytics across those networks to automatically highlight opportunities where you can engage your customers. By using analytics, you move away from segmentation where customers must fit specific criteria, such as an age range or region. Instead, you create a segment of one where you process data about an individual and take a specific action based on that person's profile, enabling a more personalized approach. 
5 areas to unlock new business value 
When you build greater intelligence into the data framework behind your digital channels, you create a seamless customer journey and unlock value across a range of areas. Here are examples of just a few:  
Holistic customer view. Know where your customers are on their journey. Maybe a customer can't find what they need after logging into your web application and then switching to your mobile app. So, they call your service center. Based on the complete customer view, your service representative knows what your customer experienced before they called, understands what they need, and knows how to manage the interaction. Plus, your organization understands how it needs to update its systems to optimize its processes. 

Hyper-personalized recommendations. Recommend specific products for a particular customer is great for personalized customer experiences. Consider a business customer, where analysis of accounts, payments, and supply chain data has indicated a potential working capital requirement. Relevant products can then be presented to this customer when they log in to manage their accounts.  

Dynamic and real-time responses. Score customer data in real time. When a customer completes your online form for a new loan, you know who the customer is, but also that they're connected to a high-growing business and are a major shareholder. Because they're probably good for the loan they applied for, you can respond dynamically to offer them a good rate. 

Auto-filled forms. Supply a seamless experience by auto-filling forms. Use the 360° views of internal and external data to make your customers' lives easier by partially filling in forms the customer might be prompted to complete on your website or mobile app. 

Proactive elements. Engage your customers right in your digital channels. When external data triggers news about a business, you can nudge customers about products or services related to that news, such as new investment products for shareholders of a company expected to IPO. You can proactively engage the customer right through your digital channels, instead of waiting for them to contact you. 

It's time to create more personalization
When you connect your data across disparate internal and external sources using entity resolution, network generation, and analytics, you uncover greater decision intelligence. You generate real context around your customers to provide a deeper level of personalization. Plus, you differentiate your company light years over the competition.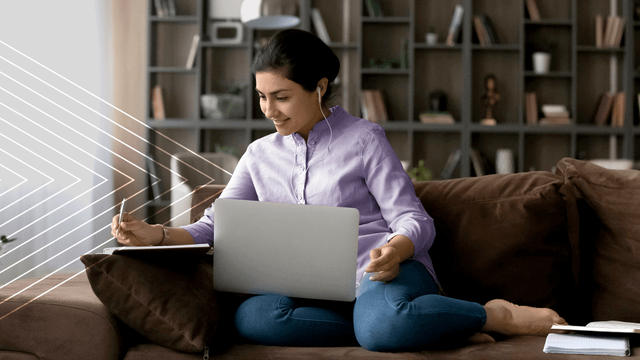 Customer intelligence
Using New Technology and Data to Create an Enriched 360º Customer View