Anti-Money Laundering
Reduce false positives. Automate and augment investigations and visualize hidden connections. Lower the cost of compliance with more confidence in your coverage.
CHALLENGE
Monitor, detect, and investigate real risk
Traditional transaction monitoring systems can't generate a holistic view of risk. To power the right detection mechanisms, surface hidden risks, and enable efficient investigations, you need a full picture of your customers and their counterparties.
HOW WE SOLVE IT
More accurate monitoring, detection, and investigations
Eliminate data silos for good
Reduce manual data gathering by connecting internal and external datasets to generate a 360-degree single view of your customers and related entities.
Uncover hidden risk in networks
Add context to gain a clearer understanding of customers and counterparties in real time and identify risk beyond a single transaction.
Monitor and detect proactively
Improve financial crime monitoring with Contextual Monitoring to generate fewer, more accurate alerts across various AML types.
Empower intelligence-led investigations
Visualize hidden connections, turn data into intelligence, and detect risk faster by automating and augmenting investigations.
THE IMPACT
What we have achieved
75% reduction
in false positives
99% match accuracy rate
between bank customers and external data
80% reduction
in investigation time (at scale)
Why Quantexa
We help you bring context to AML compliance

Surface connections dynamically, in real time, to identify threats like money laundering and terrorist financing.
WHERE WE HELP
Our AML and investigations solutions
Intelligence-Led Investigations
Automate L1 investigations and augment L2, L3, L3+ and FIU investigations with our integrated investigation platform.
Markets AML
Identify and understand risks from trades to settlement, incorporating other controls into a holistic framework across asset classes.
Retail AML
Go beyond the transaction and better understand the context and pattern of life of your retail customers to identify AML risk.
Correspondent Banking AML
Identify and understand the risk of your customers' customers, how they flow money through the banks, and how KYCC enhances the ability to monitor your respondent banks.
Trade AML
Identify and understand the risk of non-customers and counterparties and automate manual controls to better detect Trade Finance AML and fraud pre- and post-trade.
Government FIU
Integrate internal and external data in real time to triage and support Financial Intelligence Unit (FIU) investigations.
category-leading technology
Our Decision Intelligence Platform
Build a single view of data and create a culture of confidence around critical decision-making that protects, optimizes, and grows your organization.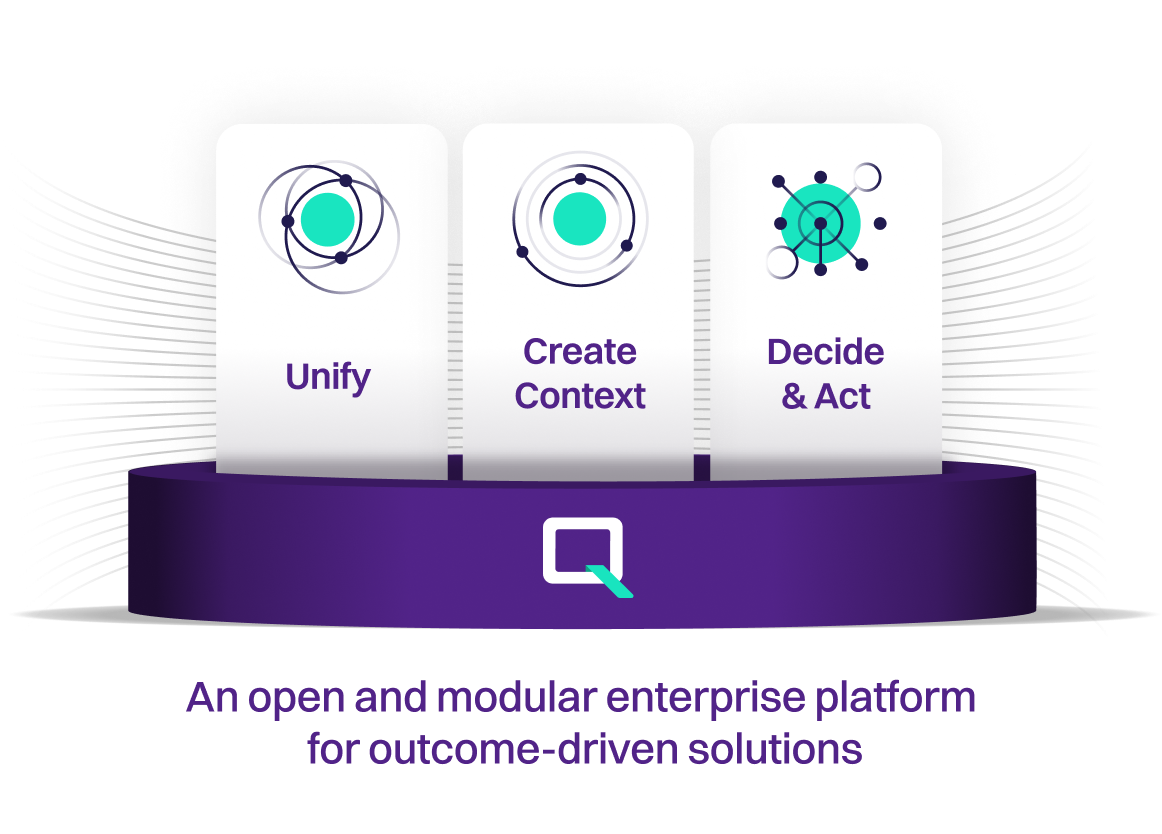 outcome-driven solutions
Decision Intelligence solutions built on our platform
Latest from Quantexa
Loading.
DRIVE INDUSTRY TRANSFORMATION
Speak to an expert
Protect, optimize, and grow your organization with Decision Intelligence. More is possible with the right data in the right context.