UK Tech Firms Take Significant Steps to Usher in a New Era of Proactive Healthcare
Quantexa and IBM are on a collaborative mission to drive innovation and transform health services through advanced data and AI solutions.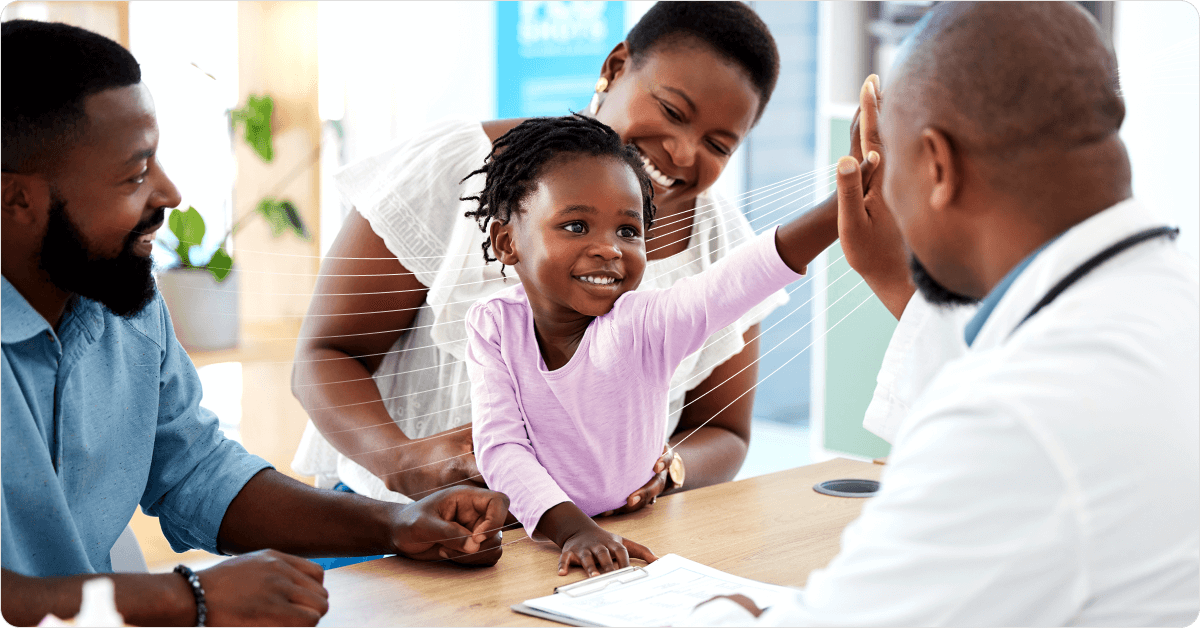 First published on LinkedIn here.
In May 2023, Quantexa and IBM shared our joint vision for advancing the future of Health and Social Care provided to the citizens of Britain. We detailed our joint commitment and mission to create an accurate, fast, open, and secure data platform to potentially aid the NHS (National Health Service) in its quest to build an even better care system and future-proof health services.
Quantexa also announced the formation of a new advisory board, the Healthcare Design Advisory Council, chaired by Professor Ian Buchan, Associate Pro Vice Chancellor of Innovation at the University of Liverpool. The formation of the Council is well underway and is comprised of leading UK and international experts on converting health and social care data into actionable insights. The advisory board will focus on efforts to embed evidence production and use in health and care systems at pace and scale. Quantexa announced Professor Rachel Dunscombe, a visiting Professor at Imperial College, is joining this prestigious group. Professor Dunscombe brings over 25 years of expertise and her leadership as a UK AI Council member working in digital health and care to the board.
The May announcement sparked a tremendous amount of dialogue about the positive impact the private sector will potentially have on the health service.
The UK Prime Minister detailed plans to open 13 new community diagnostic centers (CDCs) and expand private sector involvement in the health service to decrease the number of citizens currently waiting for care. It is this cultural shift in how our country tackles problem-solving that will enable the NHS to deliver an enhanced and modernized healthcare infrastructure to those depending on it for care, deliver better value to taxpayers, and increase transparency and trust.
Data and AI innovation in England is focused on improving population health
In July 2023, Quantexa committed over £200M in AI research and development investment by 2027. As an extension of this effort, Quantexa announced that IBM is building a centre-of-excellence (COE) for Quantexa's AI-enabled Decision Intelligence technology that is being integrated into its Client Innovation Centres. The program is focused on building and increasing operations for IBM's enterprise client systems and services. The initial investments will be in Leicester and Hursley, IBM's home of research in the UK.
Joint innovation efforts are focusing on using Quantexa's industry-leading Entity Resolution technology, a next-generation identity resolution and data matching capability, to support clients as they look to rapidly integrate disparate data to create more targeted and personalized interactions with citizens, customers, and partners. By working closely with Quantexa, IBM will prioritize the expansion of its delivery services in the UK, a top priority for IBM, underpinning its commitment to supporting the UK's critical systems and creating value through AI.
Quantexa's open platform and IBM's hybrid strategy and strong engineering heritage will create a powerful baseline for transparency and explainability for the ethical adoption of AI at scale. We are actively working together in healthcare to leverage our specializations in helping clients use data and AI in highly regulated and secure environments at scale, and plan to expand efforts across banking and government agencies.
Using Entity Resolution technology is critical to the concept of Patient 360
Using Quantexa's advanced Entity Resolution technology to join messy data is critical to the concept of "Patient 360" in healthcare because it aims to provide a comprehensive, holistic view of patients' health by aggregating and integrating data from various sources. Providing a complete, unified, and secure profile of an individual patient that includes their medical history, clinical data, lab results, medication records, vital signs, and more will be instrumental in improving clinical decision-making, enhancing care coordination, providing personalized medicine, leveraging analytics and insights, and most importantly empowering patient engagement so that each of us can actively participate in our care decisions and be more engaged managing our health.
Each year wintry weather brings on predictable and increasing challenges with more patient visits to Accident and Emergency, many of which can be avoided by allocating resources to the right preventative services in primary, community, and social care settings. To enable our health services agency to proactively support patients in all care settings, having an accurate "Patient 360" view becomes more essential as we approach the upcoming season. Entity Resolution technology will play a significant role by helping target vital resources to better support the highest at-risk people with complex health and social care needs.
Quantexa and IBM drive further collaboration and innovation in the UK
In addition to expanding our joint innovation efforts, we are collaborating with Optum UK and PA Consulting to build on their deep experience in the industry and expand our ability to help clinicians meet evolving patient and population needs. Optum is a leading health service and innovation company dedicated to helping make the health system work better for everyone. It has been involved in the UK healthcare arena since 2002 and is focused on enabling clinicians to deliver high-quality care and improve the lives and well-being of patients. PA Consulting has supported NHS systems and Trusts with programs aimed at reducing pressures on frontline teams and delivering more efficient services.
Leveraging the strength of both sectors
The cooperation between our private sector companies is focused on harnessing efficiency and innovation from technology leaders in healthcare. However, realizing the full benefit of this work only happens when deep collaboration begins with public sector organizations like NHS, who have the reach and responsibility of delivering enhanced access to care.
We believe that by working together, the sectors will be able to reach underserved communities, use advanced technology to increase the focus on proactive, preventative, and individualized care, and build capacity for training staff at healthcare organizations so that they too can benefit from the use of data and analytics on the frontline, and create an environment of sustainable development and innovation by using technology to build out healthcare infrastructures faster than any time in history.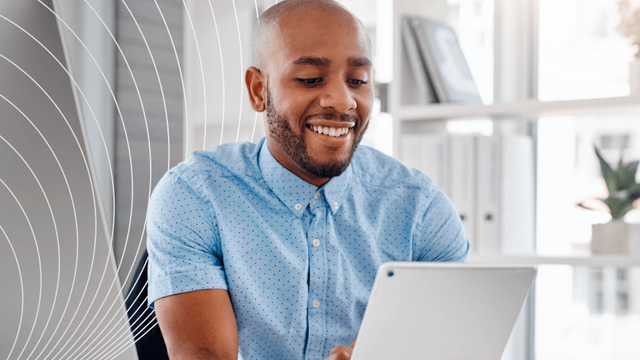 Data strategy
Myth Busting in Government: Hold on While I Fix My Data