Data Management
Gain control of your data. Get a true connected view across all your data assets from internal and external sources. Improve data quality and build applications.
CHALLENGE
Is your organization truly data-driven?
Traditional data management tools can't resolve data inconsistencies and often require time-consuming manual remediation. Quantexa helps organizations unlock value by bringing data together from any source, revealing relationships and insights and enabling informed and confident decision-making.
HOW WE SOLVE IT
We turn data into value by adding context
Build a strong data foundation
Deliver high-quality golden records updated and enriched in real time. The result: more accurate data and trusted decision-making.
See connected relationships
Create graphs of connected data from multiple data sources. Build families, corporate hierarchies and more from any record types.
Access a single source of truth
Serve up operational data wherever it's needed to improve operations, spark insights, and transform decisions.
Power your unique business applications
Use out-of-the-box capabilities, developer tools, and configurable building blocks to customize industry-specific solutions for your business.
THE IMPACT
What we have achieved
60x faster
data resolution for rapid time to value
99% accuracy
of data matching through Entity Resolution
20% reduction
in records through deduplication
Why Quantexa
We enable organizations to build a trusted data foundation

Find connections between customers and organizations - even when using poor-quality or incomplete data.
WHERE WE HELP
Build a resilient business with our data management solutions
Entity Quality Management
Score, measure, dashboard, and manage data quality at the entity level.
Contextual Master Data Management
Connect data into golden records, optimize stewardship, and correct at the source.
Dynamic Corporate Hierarchies
Automatically generate hierarchies from first-party and third-party data.
category-leading technology
Our Decision Intelligence Platform
Build a single view of data and create a culture of confidence around critical decision-making that protects, optimizes, and grows your organization.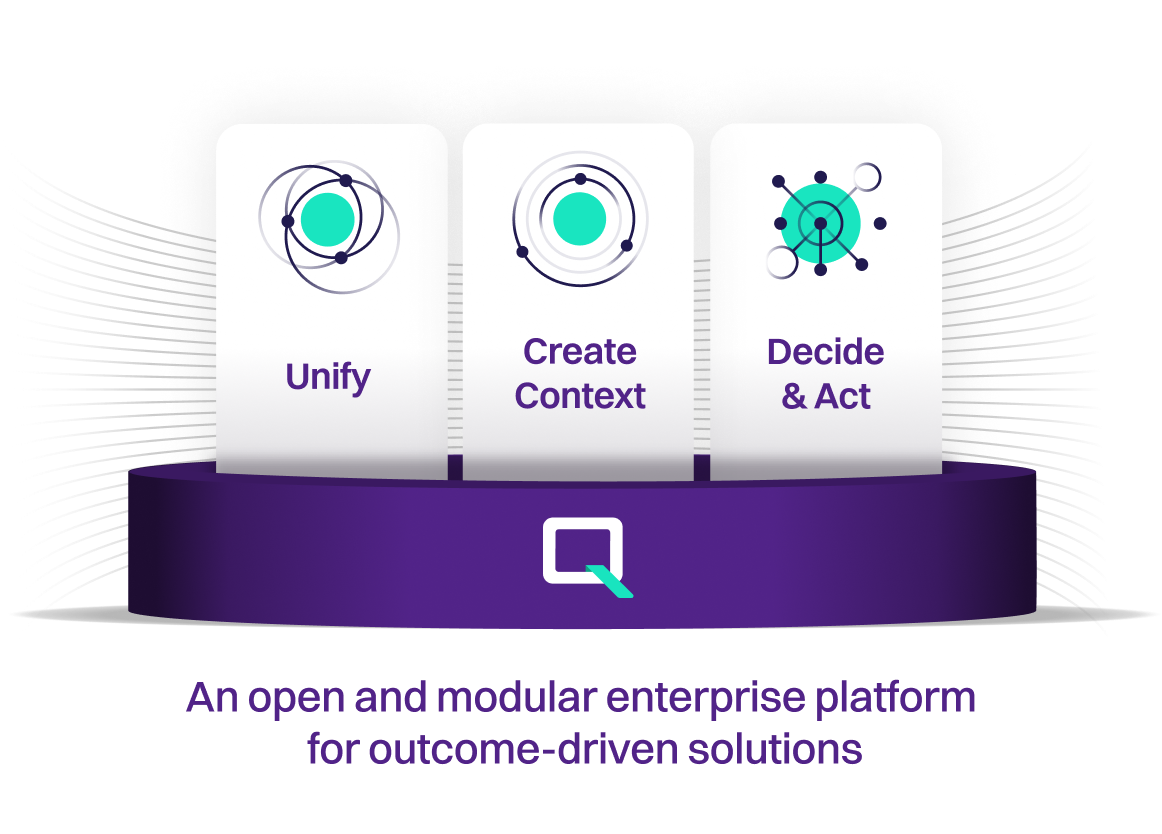 outcome-driven solutions
Decision Intelligence solutions built on our platform
Latest from Quantexa
Loading.
DRIVE INDUSTRY TRANSFORMATION
Speak to an expert
Protect, optimize, and grow your organization with Decision Intelligence. More is possible with the right data in the right context.